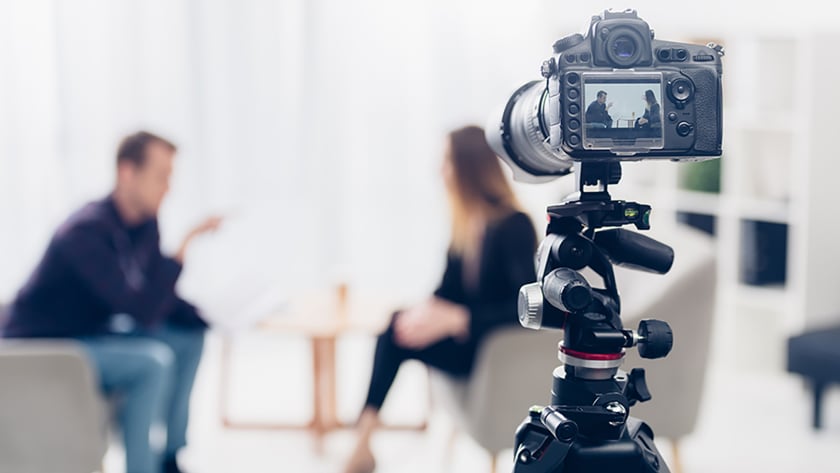 Must-Have Videos for Your Orthodontic Website
Far too often, orthodontic practices have websites that feel distant, intangible, and impersonal. But adding video content is a great way to make your practice seem more real and more approachable to potential patients. Here are some essential videos your orthodontic website should have if you want to engage viewers and make potential patients feel more comfortable about booking a consultation.
1. Meet the Doctor
Introducing people to the orthodontist(s) who will supervise and manage treatment is a great way to break down walls and make your practice seem friendlier. Not only is this a solid way to show off the credentials of the doctors on staff, but it also begins the process of building a relationship between staff and patients. 
2. Consultation
Most orthodontists know the hardest step is getting patients in the door. Offering a free consultation is a good best practice to follow, but you can really drive the point home about what to expect by creating a video. Be sure to talk about the process of gathering impressions, taking x-rays, and other housekeeping items patients can expect from the process. Emphasize the comfort patients can expect throughout the process along with what the initial exam accomplishes. 
By visually walking people through what to expect from their first appointment, they'll feel much more comfortable about scheduling an exam. 
3. Orthodontic Technology
This should be highlighted in your initial consultation video, but it's also worth making a separate video as well. If your office is using devices like the iTero scanner, 3D printing, Dental Monitoring, or other orthodontic technology solutions to help patients, be sure to get it on camera! This type of video will be fun for potential patients to watch, and having modern technology on-screen will make for some compelling visuals. 
4. Office Tour
This is another video idea that lends itself to fun visuals. Plus, patients will love seeing the spaces where they can expect to visit if they start treatment at your practice. It's a perfect way to build trust between you and your audience by making your office more tangible. Be sure to pick a day and time to shoot when you aren't overwhelmed with patients, but still include some people to make your office feel "lived in" and active.
5. Patient Testimonials
Actually seeing real patients who have nothing but good things to say about your practice will be a great way to build confidence in your office. These don't need to be flashy or perfectly done, but make sure you capture clear audio so your audience hears the message loud and clear. Before you shoot this type of video, be sure to have any patients who will appear in it sign a release form. 
6. Different Treatment Types
You can't go wrong with a simple overview of the treatments your office offers, especially if you have new types of treatment or have a large array of options. Breaking things down into a concise, yet thorough video will be helpful for patients who want to see what you have to offer.
When creating videos that will go front and center on your website, be sure to team up with a video production company that can deliver quality content that adheres to your vision. Once your videos are live, you can expect to enjoy better web traffic and to increase your patient list.
Ortho Sales Engine specializes in marketing solutions for orthodontists, combines more than 20 in-house services to create customized, repeatable marketing systems, and serves as a trusted partner to doctors and their teams. To learn more or schedule a free consultation, visit orthosalesengine.com.