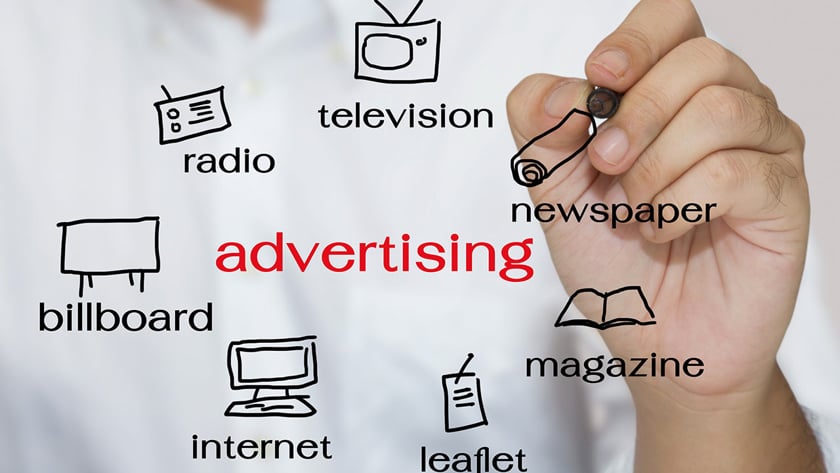 Media Buying Consideration for Orthodontics
With so much emphasis on marketing in the digital space, it can be easy to forget the roots of traditional marketing. But with patients to be found from multiple pools of buyer personas, it can be well worth it to invest in traditional media buying. After all, there are pairs of eyes everywhere that aren't glued to digital devices all the time. By carefully thinking through where to focus your media-buying efforts, you can see some serious return on your investment.
Consider Where Your Patients Are Coming From
Generally speaking, the bread and butter of most orthodontic practices are moms of teens. This actually bodes pretty well for physical media buying in some circumstances. While parents are definitely also on social media, often still have cable subscriptions and get physical newspapers.
If the town your practice is in has a shopping center that's a popular hangout spot, you could find some success buying sign space or banners. If you're keeping close tabs on your local community, which you should be as an orthodontic practice, you should be able to get a good feel for how important high school sports are to your market. In these cases, you may find it worthwhile to buy ad space in athletic programs.
Deciding Where to Buy
As opposed to paid online ads, where you can bid for keywords and get a close look at your potential reach, you will have to determine where to buy without as much raw data at your disposal.
For instance, if you're planning to buy space on a billboard or a sign in a mall, you'll have to inquire about how much traffic those spots tend to get. If you're considering buying ad space on television, you'll be able to get a more defined figure based on TV ratings for a certain time of day or during a certain show.
When buying ad space in newspapers, you should ask the editors for numbers on subscriptions and any demographic information they have. You may find that some newspapers have a demographic that's a bit too old for parents who currently have teens ready for braces. However, many medium-sized or small markets have local newspapers that are a key part of how parents keep tabs on the community, which would make these types of newspapers worth investing in.
If an advertiser isn't willing to provide any data, they either may not keep track of their analytics or they may not think their numbers are very strong—neither of these situations bode well for the success of your ad.
Choosing Between Physical and Digital Media Buying
While physical media buying is far from obsolete, you will still want to focus a lot of your marketing efforts on social media marketing, paid digital ads, and online video. If your orthodontic practice is in a small town or city, you may find that emphasizing physical media over digital marketing works best for you.
For larger markets, the ability to target your ads based on demographics, location, and online activity will prove to be a strong advantage. But if you talk to the right people with valuable ad space, you could find success in physical media buying as well.
By collaborating with the right orthodontic marketing team, you can channel your marketing efforts in the best direction for your practice.
Ortho Sales Engine specializes in marketing solutions for orthodontists, combines more than 20 in-house services to create customized, repeatable marketing systems, and serves as a trusted partner to doctors and their teams. To learn more or schedule a free consultation, visit orthosalesengine.com.