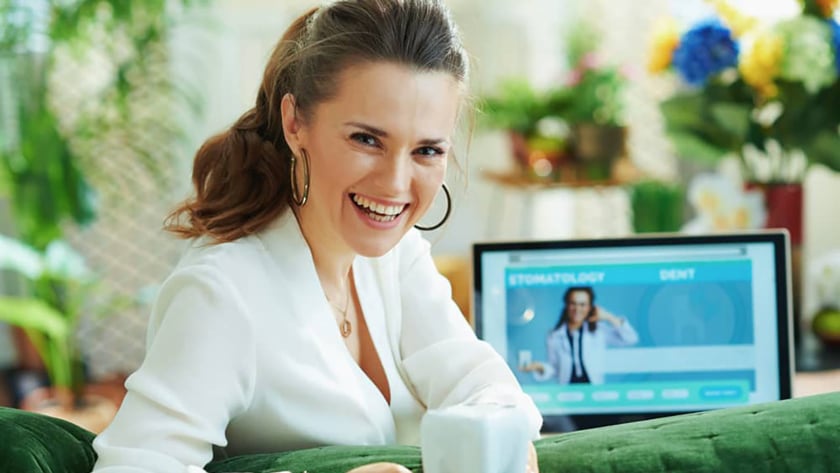 How to Build a Great Orthodontic Website
Getting new patients into your physical office space means mastering the digital space. Your orthodontic website will be one of the primary engines of the success of your practice, meaning any honest effort to build a quality website will be worth it. Here are some of the most important elements of any great orthodontic website.
Web Hosting and URL
One decision to carefully consider when creating your website is your domain name. This is the URL address everyone who visits your website will see at the top of their screens. Nailing the URL address of your website will make your website more memorable, give your website great SEO, and help strengthen your brand identity.
Be sure to keep your URL simple, short, and relevant to your practice. For many offices, this will be pretty straightforward since offices in local neighborhoods tend to have unique names. However, it's also very possible the best domain name for your office is already taken. If this is the case, you may have to get a bit creative with your URL.
Picking the right web hosting service will also largely determine the effectiveness of your website. Choosing a dedicated server or a virtual private server will help keep your website responsive and secure, making the experience better for current and potential patients.
Design Is a Main Factor in a Great Orthodontic Website
The look of your website will be another vital key to its success. People tend to make quick judgment calls on whether or not to stay on a page, so putting in the effort to create a good-looking website will be worth it. Ideally, the best way to go for orthodontic websites is to keep things clean and simple. This works for any website, but it tends to be especially important for any medical practice since it automatically conveys professionalism and a sense of safety.
To keep your website uncluttered, go easy on bright colors and images, and don't post more than one promotion on your homepage at a time if you are offering any special offers. An easy way to get lots of info on your homepage without making it look overwhelming is to have a carousel with images that users can click through.
When it comes to written content, it's best to use an easily readable font, keep things concise, and break up info with headers and bulleted lists. Another key consideration is ensuring your website is optimized for mobile.
Functionality
Having a responsive website with good SEO and a clean design is important for getting users to land and stay on your website, but you can't forget to optimize it for easy use and conversions.
Your website's design should focus on sensible navigation. Users should be able to find the info they need with as few clicks as possible, and they shouldn't be overwhelmed with too many sections to look through. Adding a little search bar to your orthodontic website is a good way to ensure users can always find what they are looking for quickly. You should also gear your website towards conversions by making it easy for users to book an appointment or contact you from any page on your site.
Other helpful features for effective orthodontic websites include a live chat function, virtual consult tool, and current patient log-in portal.
By taking the time to perfect your orthodontic website, you'll discover new potentials for practice growth.
Ortho Sales Engine specializes in marketing solutions for orthodontists, combines more than 20 in-house services to create customized, repeatable marketing systems, and serves as a trusted partner to doctors and their teams. To learn more or schedule a free consultation, visit orthosalesengine.com.