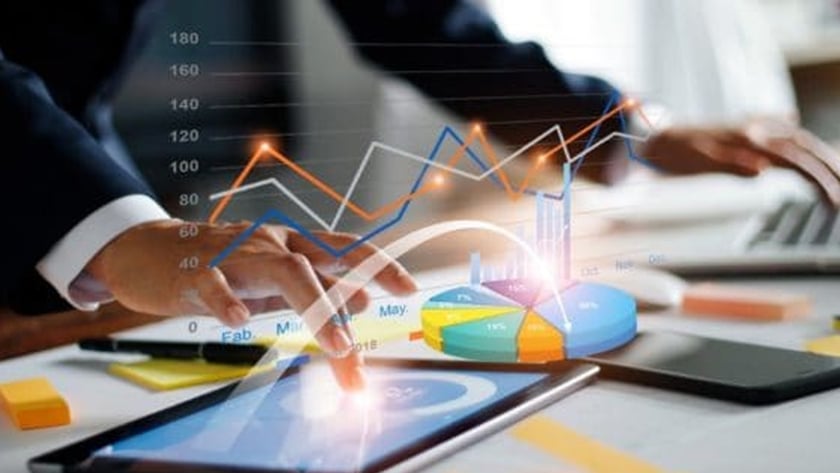 The Difference Between Internal and External Marketing
The word "marketing" tends to automatically make people think about directing messages and content towards consumers, but this is just one half of the equation. As an orthodontic practice, you will also need to market to your staff. However, the ways in which you market your practice to your team will look quite a bit different than how you market your practice to potential patients. 
Marketing as it is commonly known is actually external marketing, whereas communicating your brand identity to your employees is considered internal. Though brand identity and values should be communicated for both purposes, the difference between internal and external marketing is huge. Whether you're doing a large campaign strategy promoting a new technology or service, or increasing workplace awareness through identity reinforcement, your practice can benefit from understanding the importance of both forms of marketing. Using both forms of marketing helps solidify the brand's identity in general, so there is not a gap between what your patient and employee thinks about your practice.
External Marketing
With external marketing, the primary goal is growth through acquiring new patients. This means your marketing materials, including your messaging, branding, and in-person interactions are all geared towards earning new business. Because of this, external marketing will be more polished and will present the reasons why prospects should choose your practice over your competitors. External marketing starts with cold leads that eventually become warm and lead to conversions, so any external marketing materials will need to be attention-grabbing. This is reflected in everything from social media marketing to SEO strategies, where you will earn the interest of potential patients and guide them through the sales funnel.
Internal Marketing
While also important for your orthodontic practice, internal marketing will look quite a bit different from your external marketing. For one, your target audience is made up of people you already have a relationship with, so your focus will be less on grabbing attention and more on strengthening your established relationships. Your main goals with internal marketing are also very different from external marketing. Rather than trying to sell products or services, internal marketing aims to build employee satisfaction and retention while empowering your team to improve at what they do.
The Difference Between Internal and External Marketing Strategies
Even though your demographic proposes a difference between internal and external marketing, your strategies don't have to. Sure, they will take different forms and ultimately have different results, but being adept in communications through these methods has wide reaching implications for your practice and the people you serve. 
You will likely find yourself using the same mediums for both internal and external marketing, but the ways you use them will be very different. For instance, social media will still be important for internal marketing, but rather than trying to gain exposure and engage with potential patients, your aim will be to build camaraderie between your workers and keep people informed. This will likely be in the form of a private group on Facebook or having an employee Instagram page.
Similarly to your external marketing strategy, you should send a newsletter to your staff at your orthodontic practice on top of typical memos. Highlight the accomplishments achieved over the quarter and goals for the future in a conversational and encouraging tone to boost staff morale.
The way you leverage incentives is another way your internal and external marketing will differ from each other. When communicating to potential patients, incentives will often come in the form of competitive pricing, highlighting excellent service, and promoting the benefits of braces. You can also run social media contests and offer fun prizes. On the other hand, internal incentives are things like promotions, getting an employee of the month award, winning extra paid time off.
External Marketing Example
The Oregon Dental Association wanted to create more awareness for dentistry in the state and decided to approach it in a fun, creative, and catchy way. They decided to run a video campaign titled "Teach Me How To Brushy" which was based off the original song "Teach Me How To Dougie." Employing the use of local celebrities, the campaign caught national attention through social media, Good Morning America, and the Huffington Post, amongst other publications. This lighthearted approach broke down the communication barrier between potential customers and oral health. Using a catchy song with fun visuals, The Oregon Dental Association built a stronger rapport with a wider customer base.
Internal Marketing Example
Starbucks is known for many things, and one of those is employee retention. In the beginning stages of the company, Starbucks focused on staff just as much as their products. With stock options, health insurance and even paid college, Starbucks employees felt like more than just an afterthought because the company was designed with them in mind. Brand loyalty for your customer starts with the loyalty of the employee and the valuable services they provide. Starbucks understands the value of their employees and does what's possible to keep them valuable.
Conclusion
Knowing the difference between internal and external marketing can help you understand the ways your practice is interpreted through both your customers' perspective, and also your employees. Developing a well executed strategy is crucial for both, and it's important to serve one and not forget the other. 
Marketing your practice well to your employees will build a more positive environment in your office, which will lead to more effective work and better patient satisfaction.
Ortho Sales Engine specializes in marketing solutions for orthodontists. To learn more or schedule a free consultation, visit orthosalesengine.com.
Ortho Sales Engine specializes in marketing solutions for orthodontists, combines more than 20 in-house services to create customized, repeatable marketing systems, and serves as a trusted partner to doctors and their teams. To learn more or schedule a free consultation, visit orthosalesengine.com.