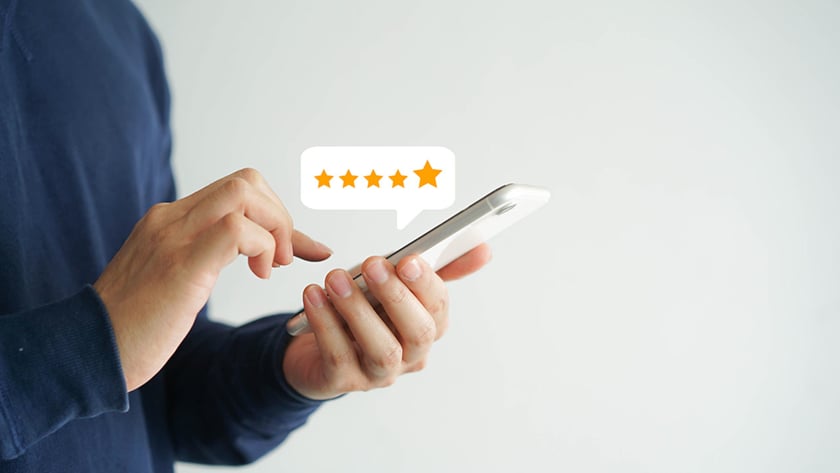 How to Respond to a Bad Patient Review
You can't please everyone, but your orthodontic office should always make every effort to address any complaints, including when those complaints are aired publicly in your reviews. If (or when) this happens to you, there are a few strategies you can implement to help recover your online reputation to better respond to bad patient reviews.
Stay Professional
Negative reviews can be, well, pretty negative at times. People often feel protected when there's the disconnect of sharing something online. It's possible you could see some nasty stuff said about you in your reviews.
If this happens, you should always take the high road and keep a professional tone in your response. One of the quickest ways to validate any of the bad things people could say about your practice is to be nasty back.
But by staying civil, you'll be able to maintain your professional image to anyone who takes a peek at your reviews.
Save Face
Just because you should be polite doesn't mean you have to let people walk all over you. When addressing any complaints in your reviews, be sure not to make it seem like the reviewer is right.
While you should start out with an apology, it should be written in a way that doesn't necessarily admit to any wrongdoing. Something like, "I'm sorry you didn't enjoy your experience with our office…" allows you to express concern about the complaint without making it seem like the claims the patient is making are true.
Sometimes, you'll have a bonafide internet troll leave your practice a bad review. In this case, you could start out by saying something like "while we don't have you in our patient records…", then move forward with the offer to talk to them personally.
Take the Conversation Offline As Soon As Possible
This is important when it comes to any response to negative reviews of businesses, but it's crucial when it comes to healthcare businesses. The last thing you want is to get a HIPAA violation on top of a hit to your practice's rating.
You can still respond to negative reviews, but be sure not to discuss the specifics of their treatment publicly, even if they already revealed some details in their review. Let's say a patient left a review that looks something like this:
"This place is a rip-off! My braces ended up costing way more than expected. Save your money and go somewhere else!"
When responding to this type of review, you run the risk of revealing private information if you aren't careful. Any response needs to stay as generic as possible while still addressing the complaint.
Non-compliant response: "We had to charge you more because you broke your brackets multiple times. We also had to extend your treatment because your underbite wasn't moving fast enough, probably because you weren't wearing your elastics enough."
Compliant response: "We're deeply sorry if there were any miscommunications regarding billing. We make it clear to patients that their initial quote may not reflect the final cost of treatment as unexpected complications can arise that require us to alter the treatment plan. We would love to speak with you privately to address your concerns and see if there is any way we can improve the patient experience at our practice in the future."
Both responses effectively address the same thing. But while the former reveals the specifics of the patient's treatment, resulting in a HIPAA violation, the latter simply refers to the practice's billing policy and offers to take the conversation private.
By having a solid plan in place to address negative reviews, you can maintain your professional image and show potential patients that you genuinely care about their experience at your practice.
Ortho Sales Engine specializes in marketing solutions for orthodontists, combines more than 20 in-house services to create customized, repeatable marketing systems, and serves as a trusted partner to doctors and their teams. To learn more or schedule a free consultation, visit orthosalesengine.com.