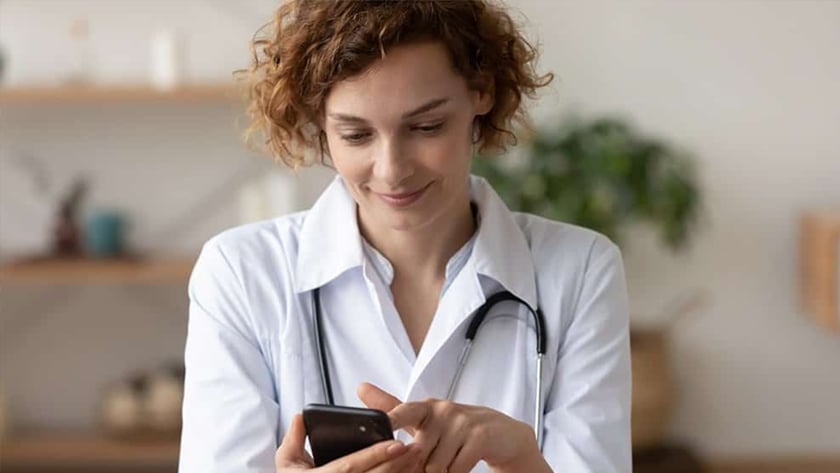 Let Automated Texting Keep Your Patients Informed
One of the best ways to make sure your patients are satisfied with your service is to keep them informed as much as possible. When you effectively communicate with your patients, you better your chances of earning good reviews and referrals. More than ever, people are relying on their phones for information, which is why using automated text messages will go a long way. There are plenty of ways you can use automated texting to keep your patients in the loop.
Appointment Reminders
This is perhaps the most obvious use of automated text messages for orthodontists, and many patients have come to expect this by now. Missing appointments is one of the worst things for both the patient and your practice, so having an automated feature that always stays on top of appointment reminders will be well worth the investment.
If the patient didn't schedule their appointment before they left the office, you can also send out a reminder message with a link to your scheduling calendar or a request for them to call the office.
Grow Your Online Reputation with Automated Texting
One of the biggest struggles for many small businesses has long been building a good reputation through online reviews. Luckily, there are more solutions than ever for getting more patients to leave a review, including sending automated text messages. It's best to set these messages to send right when a patient starts treatment and at the end of a patient's treatment so they aren't constantly getting spammed with review requests.
Inform Your Patients About Office Closures
Send your patients a text when your office won't be open, like during the holidays or if you're doing staff training days or continuing education. This reminder will explain why they can't get a hold of you if they try to contact the office.
This is also useful if you suddenly have to close as a result of a power outage or weather emergency. In these events, you can send out an automated message letting your patients know they will need to reschedule and that you will be contacting them to do so.
Send out Offers
If you have patients with additional family members, make note of this and put those patients on a texting list for special offers like family discounts. You can also let leads know about special offers, your convenient payment methods, and other promotions if they've agreed to receive offers through text message.
Give Helpful Tips
Sometimes, patients can struggle to keep up with cleaning their teeth or caring for their braces. Early on in a patient's treatment, you can periodically send automated messages with helpful tips to keep them on track. For example, if a patient has traditional braces, you could send a message that reads: "Dealing with irritation from your braces? Try these helpful tips to combat soreness and dry mouth," and attach a link to a relevant blog. This will help keep your patient encouraged while guiding them to success.
There are lots of platforms you can use to send automated text messages, including ClickSend, TextMagic, and Heymarket. Once you get started, you'll soon start seeing the benefits of staying in contact with this convenient technology.
Ortho Sales Engine specializes in marketing solutions for orthodontists, combines more than 20 in-house services to create customized, repeatable marketing systems, and serves as a trusted partner to doctors and their teams. To learn more or schedule a free consultation, visit orthosalesengine.com.