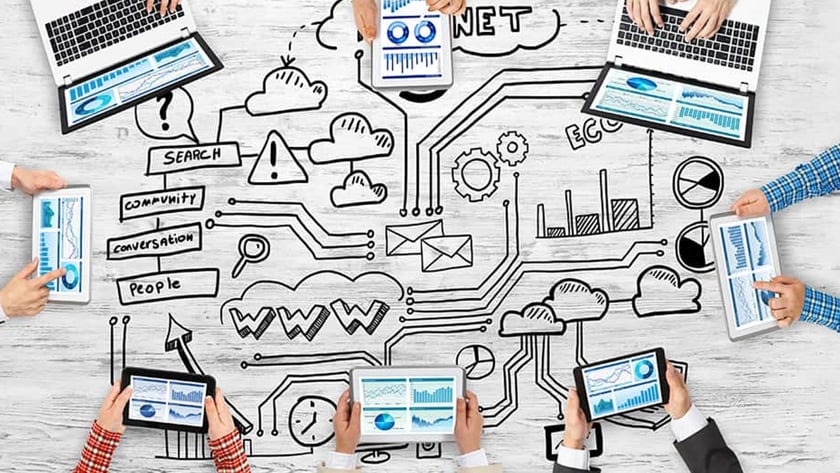 How to Generate More Patient Reviews
These days, reviews can be found with the click of your mouse or a tap of your screen, and any successful practice will agree that generating patient reviews greatly increases the chance for getting more patients through the door.
So, why aren't more patients reviewing your practice? It may be because they can't find you online or they simply don't want to take the time out of their busy day to write a review. Making the review process quick and effortless can help immensely when it comes to getting more reviews and in turn, getting more patients to walk into your practice.
Generate Reviews Organically
Reviews are key components in whether or not a potential patient chooses your practice for their orthodontic needs, and that's why being present on third-party sites is crucial. Google seems to run the online world, and not having a profile on Google can severely affect your review process. It's a good idea to be present on some of the following sites for maximum results:
Google

Yahoo

Bing

Yelp

Angie's List

Glassdoor

Foursquare
The more present you are, the easier it is for patients to find you and write a review. If patients can't find you quickly and easily, chances are they're going to move on and forget about writing a review about your practice. Reviews are a vital part of the process for choosing the orthodontist that fits a potential patient's needs, so make sure there's something for them to read.
Website Landing Pages
Another effective way for getting more patient reviews is having a landing page dedicated to reviews on your website. This can be a clickable link right on your homepage that is easy to find and directs patients to a page where they can write their review. It's important to make this link highly visible and easy to navigate. Patients want to get in, write their review and move on with their day, so a seamless process is essential to achieving more reviews.
Have a Social Presence
Social media is king these days, and not having a presence on these platforms can be detrimental to your practice. Many patients turn to Facebook to write their reviews simply because it's convenient and they are using it frequently. Since Facebook is one of the most popular social platforms, being present is key. An effective way for patients to find you on Facebook is ensuring you have a username set up. This makes it easier for patients to search for you and find your page effortlessly.
Follow Up with Email
We've touched on the importance of email before, and when it comes to reviews, email marketing can be an effective way to get in front of your audience. Following up with your patients via email can be a quick and easy way to get reviews, but you need to be mindful of a patient's time. Make your email clear and concise and don't ask too much of them. Your follow-up email should be easily understood and completed within minutes.
Patient Reviews and a Successful Practice
Your patients are the backbone of your practice. Without them, you wouldn't be able to stay afloat, and with all of the competitors in the industry, being able to retain patients and welcome new patients to your practice is key to your success. Pair top-notch orthodontic services with satisfied patients, and you're destined for success. Your practice is important, so be sure to let the world know, and let more patients experience your expertise.
To learn more about setting your practice apart from the competition, visit Ortho Sales Engine.
Ortho Sales Engine specializes in marketing solutions for orthodontists, combines more than 20 in-house services to create customized, repeatable marketing systems, and serves as a trusted partner to doctors and their teams. To learn more or schedule a free consultation, visit orthosalesengine.com.