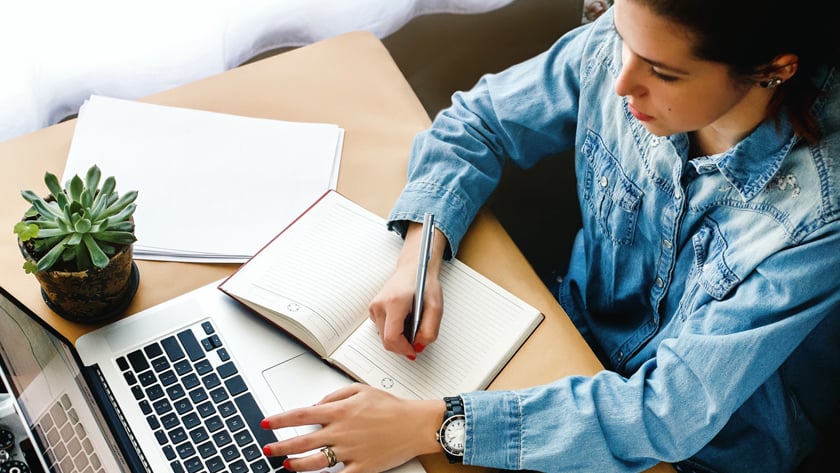 How to Get Your Orthodontic Content Written
Starting an orthodontic blog as part of your content marketing strategy is a very effective way to boost your website's search engine results page (SERP) rankings. But in order to do this, you have to get some orthodontic content written first.
Hiring a Writer vs. Working with a Marketing Firm
As with any aspect of your orthodontic marketing, one of the most important decisions you'll have to make is choosing between hiring an in-house writer and working with a marketing agency.
There may be some circumstances where an orthodontic practice could benefit from hiring a full-time marketer to create their content, but most orthodontic practices will be better off working with an agency or a freelancer. By doing this, you save money by not having to pay a full-time employee who may not always have enough work on their plate to justify their role. You're simply paying for the content you need and you know it's coming from an experienced, creative professional.
Coming up with an Orthodontic Content Plan
Your decision to move forward with content marketing should come with a clear goal or set of goals in mind. Think of the areas where you want to grow and attract new patients and request content aimed at meeting your specific need for growth. For instance, if you want to get more patients to choose Invisalign, you should make blogs about Invisalign a priority in your content marketing strategy.
Keeping It Organized
Organizing your orthodontic content is often best done by segmenting it based on the intent of the content. If you don't have an official content management system, you can create a spreadsheet that includes the titles, topics, buyer's journey steps, and patient personas for each piece of content, as well as where it has already been published, how it performed, and when it was last updated.
If you have one person writing content and another editing it, it's also important to know when it has been edited and is ready to publish so you don't accidentally publish content with glaring typos.
Staying on Schedule
Even if you come up with a highly-tailored content marketing strategy for your orthodontic practice, you won't get much out of it if you don't get it written in a timely manner. Setting deadlines doesn't just help keep the people you're working with accountable, it also ensures your content is effective.
For instance, if you're creating content for National Orthodontic Health Month or writing about getting a dental insurance plan before the open enrollment period ends, the content won't do much good if it doesn't get written and published before these events occur. Even if your content isn't time-sensitive, having a set schedule will improve your SEO by keeping your website updated with new content, and your readers will know to check the site regularly for new information.
Getting your content marketing strategy going will likely take some adjusting before you hit your stride. If you follow your analytics and work with a trustworthy team of creative professionals, you'll give yourself the best chance of seeing a great ROI from your orthodontic marketing content.
Ortho Sales Engine specializes in marketing solutions for orthodontists, combines more than 20 in-house services to create customized, repeatable marketing systems, and serves as a trusted partner to doctors and their teams. To learn more or schedule a free consultation, visit orthosalesengine.com.