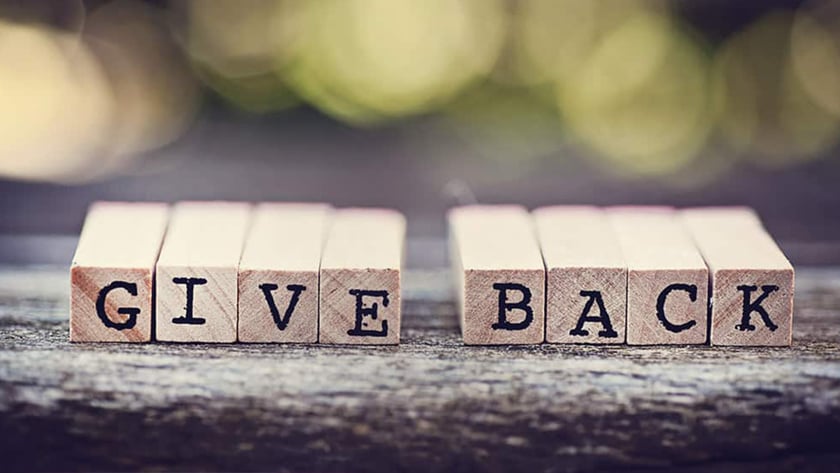 3 Ways Your Practice Can Safely Give Back This Holiday Season
With the holiday season upon us, it's time to put some serious thought into how to get into the spirit of the season and give back to your community. As a cornerstone in your neighborhood or town, you can make a big difference by banding your resources together and getting your staff involved. Here are some ideas to get you started or add to your yearly traditions.
Hosting a Food Drive, a Popular Way to Give Back
One of the biggest ways you can help your community is to donate food to those in need. When people come together for a good cause, you can make a big difference. Due to 2020 being the strange year that it is, your food drive may need look a little different than it normally would.
You may already have a food drive program during the winter, but typically the actual food drop-off site would be in your lobby. Since it's best to keep lobbies unoccupied during the pandemic, you may need to think of an alternative location to drop food off, such as a side door or outdoor drop-off box.
Now is also a great time to make your food drive go digital. For instance, you can ask people to donate grocery store gift cards online that can be given away.
Virtual Secret Santa
It's also important to give back to your staff during the holidays. The classic Secret Santa tradition is always a fun way to bond as a team and to spread holiday cheer. But since in-person parties are a no-go right now, you'll have to take things digital for your festivities.
You can still have plenty of fun with your team by virtually collecting wishlists and randomly assigning gift-givers and recipients. The only condition with these gifts is they have to be items that can be shipped or sent digitally. Then, you can host a Zoom holiday party where everyone can show off their gifts and reveal who they bought for.
Host a Digital Toy Drive
Traditional toy drives have long been a staple of the holiday season. But this year, it isn't the safest thing to drop off toys in person. Luckily, e-commerce is at an all-time high and there's never been a better time to buy items online for people. You can get your orthodontic practice involved in your community by hosting a virtual toy drive instead.
Post a wishlist online and share it on social media. Anyone who sees the wishlist can then purchase the toy or gift card online to be mailed to the recipient.
This year has been quite a trying time for everyone, and this holiday season, people will appreciate generosity and goodwill more than ever. In addition to running charity events and hosting digital parties for your staff, consider other ways you can give back. Even if it's something small, like giving away a teeth-whitening kit to your staff or sending a card to your current and past patients, look for ways to make your team and your community feel valued as we close out 2020.
Ortho Sales Engine specializes in marketing solutions for orthodontists, combines more than 20 in-house services to create customized, repeatable marketing systems, and serves as a trusted partner to doctors and their teams. To learn more or schedule a free consultation, visit orthosalesengine.com.