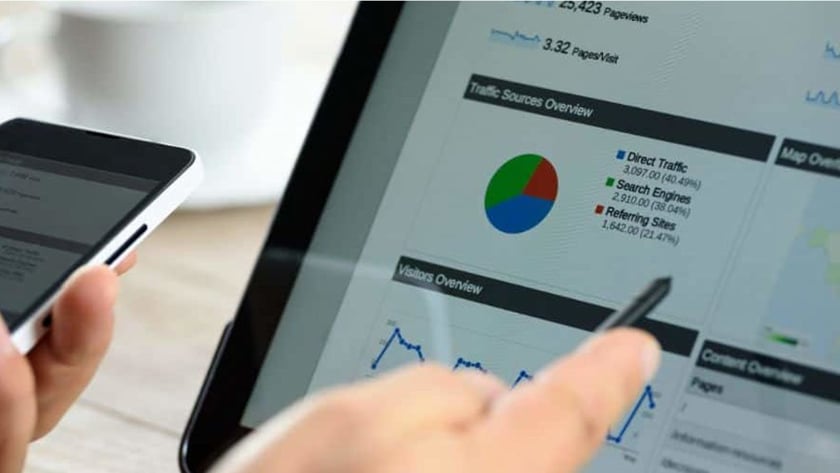 Why Orthodontists Should Invest in Local SEO
As an orthodontist, you're proud of your practice and all of the beautiful smiles that have walked out of your doors throughout the years. However, with all of the competition, you may be finding it more and more challenging to prove to potential patients you're the right choice when it comes to quality orthodontics. This is where local SEO comes into play. You've got a lot to think about with running your practice, but keeping it running is at the forefront. That's why considering local SEO can mean the difference between patients finding your practice or going to the competition. Why orthodontists should invest in local SEO is simple…it works.
What Is Local SEO?
Search engine optimization (SEO) has been around for quite some time, and local SEO is one of the best ways to get new patients to pick up the phone and schedule a consultation. Location-based searching means potential patients are searching for orthodontists in their area, so your practice has to rank in that search. By specifically marketing your practice online to your target audience (aka people in your area), you're more likely to get patients in the door. Your practice needs to be able to rank fairly high in various search engines and directories, such as:
Google

Yelp

Bing

Foursquare

Yellowbook

Yahoo
It's imperative to keep all of your information current. Correct address, phone number, website and hours of operation are all key factors when it comes to positioning your practice online.
The Benefits of Local SEO
Local SEO helps patients find your practice among the sea of other practices in the area. With local SEO, you're able to reach more clients where you want to reach them – at home. By investing in local SEO, you're helping your practice get to the top of the search results in your area, boosting your website traffic, and increasing your patient base. This tactic is relatively simple, yet so effective.
Best Practices
Setting your practice up for success takes a little planning and strategizing. One of the first best practices is localizing your website. By adding in your practice's location to various parts of your site, you're able to rank higher in local search results. Try adding your location to your website's title or meta tags, if possible, to see how that impacts your results.
Google listings are crucial to local brick-and-mortar businesses. By claiming your Google My Business listing and keeping all of your information current and correct, potential clients are able to find you quickly and easily. A Google My Business listing is one of the most effective ways to boost your practice's SEO since it's free and gets a lot of exposure.
Another best practice is to ask current clients for reviews. When a potential patient is searching for orthodontic practices in the area, they most likely will read about how current or past patients felt about a particular orthodontist. This is a big decision for many people, so having as many good reviews as possible is important.
Local SEO and Your Practice
You're busy running your practice and helping your patients achieve priceless smiles. That's why it's important to remember these tips and consider investing in local SEO to keep patients coming through your doors. There are a lot of orthodontists in your area who want to do the same you do…grow their practice. Let your local community know why you're the best choice for smiles.
Ortho Sales Engine specializes in marketing solutions for orthodontists, combines more than 20 in-house services to create customized, repeatable marketing systems, and serves as a trusted partner to doctors and their teams. To learn more or schedule a free consultation, visit orthosalesengine.com.