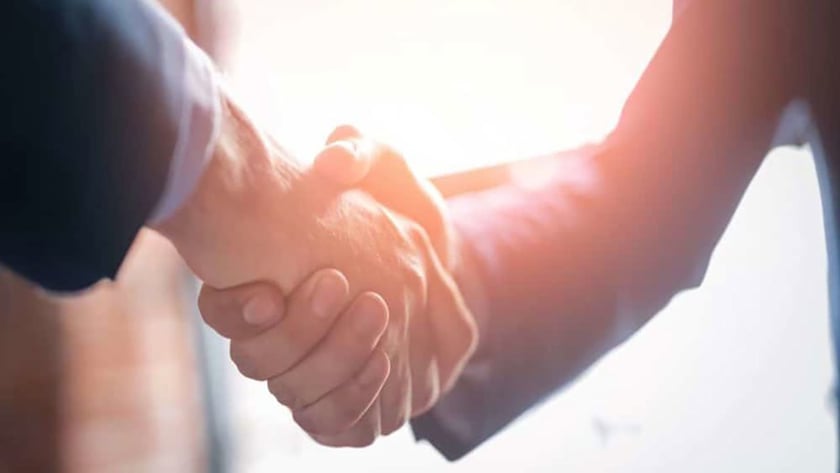 The 3 B's of Effective Selling
Regardless of what industry your business is in, effective selling techniques take time to master. This can especially be the case for orthodontic practices, which put most of their focus and efforts into improving their services and caring for the immediate needs of their patients.
Still, taking the time to understand your business' selling cycle and how to bring in a steady stream of clients is vital for the sustainability of your practice. When reaching out for new businesses opportunities, however, it's best to simplify your selling approach to ensure you maximize your efforts. Doing so is as simple as remembering the 3 Bs of Effective Selling:
Be knowledgeable

Be sincere

Be flexible
Be Knowledgeable
To successfully sell a product or service, you need to believe in the benefits it provides. Talking about products or services you would use and rely on yourself helps to create the trust you're looking to establish with prospects that helps convert them to patients. However, merely discussing the features of your business, tools, and services may not be enough to convey the benefits of using them. It's important to understand, from a patient's point of view, why these services are essential. As an example, rather than discussing the high-end technical features of the equipment you use, concentrate on the benefits this equipment provides to the client such as faster appointments, fewer follow up visits, and better efficiency.
Be Sincere
The truth is, no one likes to be sold to. There is something very demeaning about someone you hardly know telling you what's best for you and your situation without even asking the right questions. If you don't remember anything else about being productive at selling, remember this: talk less, listen more. Understanding your patients' needs and addressing them directly shows them you truly care about what's best for their interests and not your own.
Being personable is an easy and effective way of doing this. While call scripts can be a valuable tool to get you started on a sales call, it should never stop you from letting your personality shine through and showing the client you're not just about making a sale. Concentrate on making a connection and nurturing the relationship; the sales aspect will come naturally.
Be Flexible
Orthodontic practices exist in a competitive industry with multiple providers offering similar products and services. Differentiating your company from the rest doesn't always have to be about the service costs. In fact, displaying a willingness to work with a client by incorporating flexible payment plans or financing options with your practice can be a deciding factor when choosing between you or the next orthodontist they find. Value-added adjustments and incentives help customers realize their business is important to you and helps to build successful long-term relationships.
Understanding and following the 3 Bs of Effective Selling gives companies the tools they need to adequately scale their business while building strong client relationships along the way. Ortho Sales Engine is an innovative marketing solution that helps orthodontic practices discover their true sales potential through its proprietary Growth Acceleration Model.
By deploying proven lead nurturing on conversion techniques, Ortho Sales Engine has the ability to significantly elevate your current sales efforts and help your practice create a path to success. Call today for your free 15-minute consultation.
Ortho Sales Engine specializes in marketing solutions for orthodontists, combines more than 20 in-house services to create customized, repeatable marketing systems, and serves as a trusted partner to doctors and their teams. To learn more or schedule a free consultation, visit orthosalesengine.com.