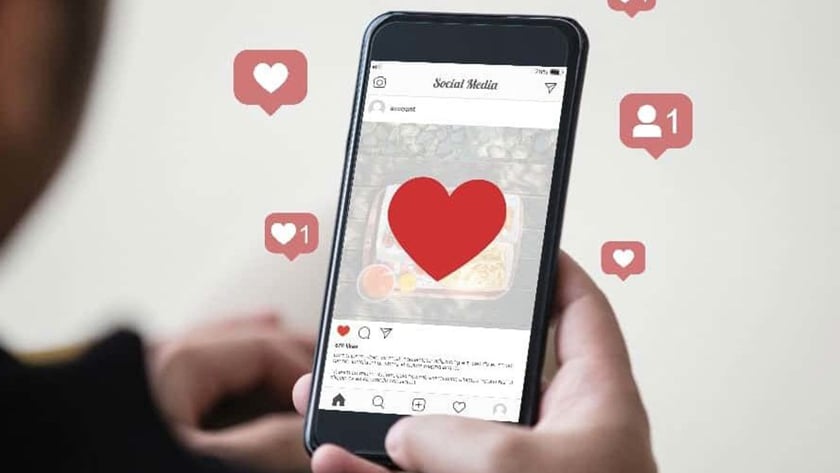 Marketing Your Orthodontic Practice with Instagram
Instagram is a popular social media platform that many people see as just a way to post photos to a timeline, but Instagram offers so many more features. Yes, Instagram allows users to post photos, but the other features, like stories and highlights, make it super easy to interact with individuals and are a great way to market your orthodontics practice.
How to Set Up a Profile
 Instagram is a photo and video sharing platform designed to connect individuals to other people or businesses. Before we get into the creation of an Instagram account, let's look at some key elements: 
Hashtags -Provide a way to group posts and photos in one area. Hashtags are made up of the pound sign (#) and keywords/phrases
Tagging– This is the process of connecting a photo to another user. This involves posting the photo with the person's user name.
Direct Message

– A private message shared between users.

Instagram Stories

– Similar to posts, stories are a way to post photos or videos. These last for a period of 24 hours and are often day-to-day happenings.

Highlights

– The same concept of a story, but these last forever or until deleted. Take pictures from stories to create permanent labeled stories.
Instagram offers a business account option for companies with Facebook profiles. This allows  the user to use more features tailored for business and marketing. To set up a business account, you will set up a personal Instagram first by accessing Instagram and following the onscreen instructions. After the account is set up, you can connect your Facebook business account to your Instagram account. This step will automatically turn your personal account into a business account.
If you don't have a Facebook page for your business, check out our blog about setting one up.
Who to Follow and Why
A lot of individuals use Instagram for personal use, but there is also a large number of businesses using Instagram. Take advantage of this to create a connection to local businesses and dental practices. These connections could help you create relationships and lead to referrals for your practice. 
What to Post
Most importantly, you need to create content people want to see. Followers want to see your practice, people you work with, and the people you serve. You want to create a connection with the people viewing your content, and the best way to do that is to be personal. Instagram gives you an excellent opportunity to showcase your practice, so make sure to post photos that capture your personality. People want to go to an orthodontist practice they trust professionally and relate to personally.
How to Run a Contest
Instagram's features make it super easy to run a contest on your profile. So, let's look at some of the best ways to use those features. 
Referral
A referral contest is a great way to bring more people to your business. To set up this contest, your practice needs to decide on the prize and the amount of time the contest will run. Post a picture explaining the rules on your profile and story. After the deadline, select the person who refers the most people and post the winner and his or her prize on your profile.
Photo
Instagram is the perfect platform for a photo contest, and the best part of this contest is people post the photos for you! For this contest, you need to create a hashtag for your participants to use and a post explaining the contest. Take full advantage of these photos and create a highlight, a permanent story, to showcase all the pictures on your account.  
Seasonal 
Seasonal contests follow the same process. Announce the contest on your profile and story, select a winner, and post a picture of the winner. These are a great way to take advantage of seasonal activities and could provide an opportunity to partner with a local business for a giveaway.
The Importance of  Responding to Comments
Comments are a huge part of social media, especially Instagram. Comments are one of the biggest ways to connect with patients and leads. Reply to comments, so that your followers feel valuable to your business. 
Social media offers patients a platform to express their satisfaction with a business, but it is also a place they can express disappointment. If someone posts a negative comment, reach out and work on a solution with the individual. Reaching out could make the difference in terms of referrals and continued business. 
Instagram is a powerful platform designed to connect people. Use it to increase the success of your practice today!
Ortho Sales Engine specializes in marketing solutions for orthodontists, combines more than 20 in-house services to create customized, repeatable marketing systems, and serves as a trusted partner to doctors and their teams. To learn more or schedule a free consultation, visit orthosalesengine.com.