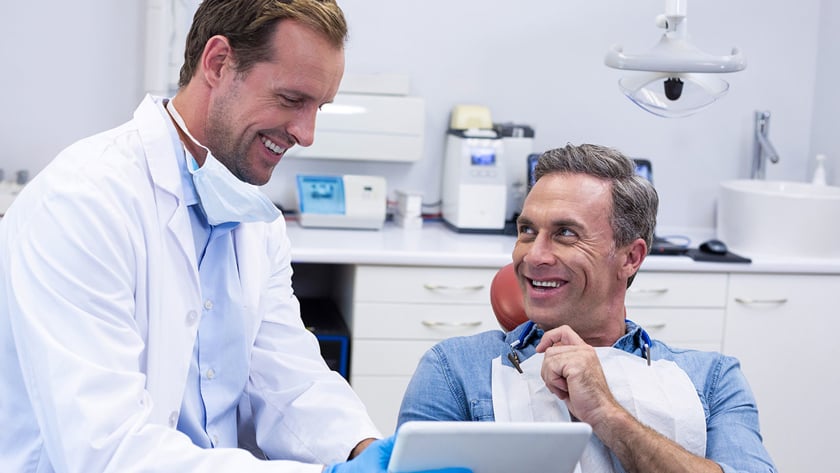 How to Increase Patient Loyalty at Your Practice
Generating the best possible ROI for your orthodontic practice doesn't always happen by gaining new patients. While you'll inevitably need to earn new business on your own through strategic orthodontic marketing, it's far more cost-effective, and often less work, to improve patient loyalty.
Achieving strong patient loyalty in today's market is a bit tricky, however, especially for orthodontic practices. The promise of at-home treatment with mail-order braces during tough economic times and with busy schedules will make it tougher to retain college-age and young adult patients. And people who have lost or switched jobs often find themselves with different insurance coverage than before.
Here's how you can boost your patient loyalty at your orthodontic practice.
Keeping Patients from the Same Family
One of the most important ways for orthodontic practices to get new patients is by treating more than one member of the same family. Getting families to send more of their members your way requires you to establish a good relationship with each family you treat. During your conversations, you'll likely have opportunities to discuss the possibility of other kids in the family getting braces. You also may find that the parents themselves may express an interest in starting treatment.
Offering multi-family member discounts is a great way to encourage families to send other members your way for treatment. Providing free early orthodontic monitoring until a child needs treatment is another. But of course, the best way to keep families loyal to your practice is to make the experience amazing from start to finish.
Keeping Patients at Your Office for Their Entire Treatment
One problem many orthodontic practices face is having their patients switch to a new office in the middle of treatment. This can happen for a variety of reasons, including difficulties getting on the schedule, poor communication, or unfriendly staff.
To avoid any difficulties getting your patients scheduled for their next checkups, try to get them scheduled for their next appointment before they leave the office. This will give them the widest range of dates and times available so they can work around their schedule.
During each step of the treatment process, especially during the initial exam, be sure to fill in your patients on how they should take care of their orthodontic appliances and their teeth along with any complications they can expect. Some patients who leave their orthodontists to finish treatment at another office often do so because they feel like they were misled or given incorrect information.
Boost Referrals to Your Practice
Again, making a good impression on your patients through quality care and a simplified treatment process will go a long way in earning referrals even after they have finished treatment. And when you prioritize friendliness and building positive relationships, you'll create space for the kinds of conversations that organically lead to referrals.
Making your office about more than just treatment can make people feel more connected to you. Schedule a fun patient appreciation event every six months or each year to thank them for being loyal patients, or give them cool promotional items with your logo on them. Offer a patient rewards program, or even a referral program that encourages them to introduce other people to your practice.
In addition to finding ways to improve the patient experience at your office, you'll also improve patient loyalty with other marketing strategies, such as personalized emails and strategic content marketing. And as you create more loyal patients, you'll effectively reduce the amount of effort it takes to generate the kinds of profits you want.
Ortho Sales Engine specializes in marketing solutions for orthodontists, combines more than 20 in-house services to create customized, repeatable marketing systems, and serves as a trusted partner to doctors and their teams. To learn more or schedule a free consultation, visit orthosalesengine.com.