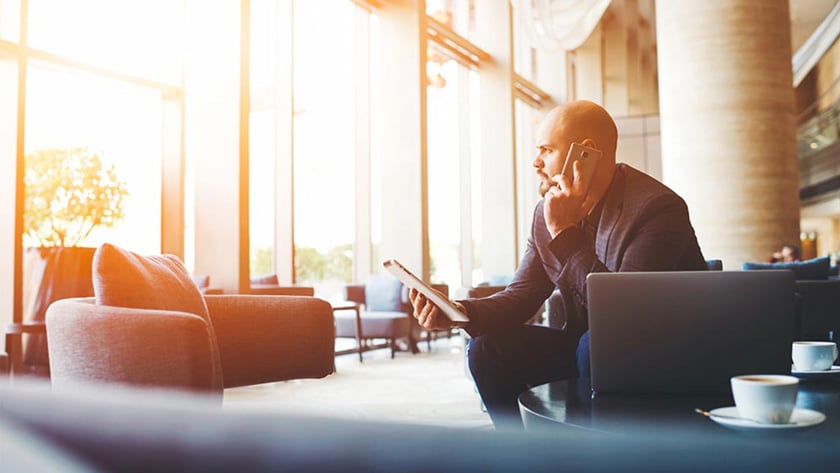 Dealing With Negative Reviews of Your Orthodontic Practice During the Pandemic
One important goal every small business should have is gaining a better online reputation by generating more reviews. However, getting more people to leave reviews of your orthodontic practice will inevitably lead to a few patients airing their grievances online as well. Navigating these negative reviews well will help you maintain your professional reputation while perhaps winning back some distraught patients.
Pandemic Tensions
Anyone who owns an orthodontic practice knows you can't make everyone happy all the time. But living in the reality of a pandemic creates even more potential for patients to become not so patient.
Many orthodontic practices are doing everything they can to make their offices as safe as possible, including asking parents to wait outside the office and send in their kids rather than going along with them. Patients are also finding it harder to get a desirable timeslot due to reduced appointments per day. And of course, there's going to be people who refuse to wear masks.
While most patients are being understanding about all of this, many orthodontic practices are having more negative reviews pop up. Be sure to take note of what's described in the review and ask any staff members who may have been involved in the interaction about what happened.
For example, if a patient accuses a staff member of being rude for asking them to wait outside, they're really just simply following protocol and doing their job. It's very different from a situation where a staff member consistently receives negative feedback from patients and might need help providing better service.
Dealing With Negative Reviews
No matter what the cause of the complaint is, always maintain professionalism when responding to negative reviews. In particular, it can be easy to fall into the temptation to accuse someone of not being intelligent for not wanting to wear a mask or for attacking your social distancing policies. Be polite and as straightforward in your response as possible and point out that your practice is doing what it believes is safest for everyone and following state mandates (in states that have social distancing and mask policies in place).
In any case, you should take the conversation offline after your response by letting the patient know you would be happy to speak with them directly about their concerns. This is the best practice with any business, but it's especially important for medical practices due to HIPAA.
If the patient has a complaint about something related to the office and not necessarily their treatment, it's okay to give a brief, professional response addressing this concern, such as reiterating why your staff asks people to wait outside. However, any responses to patient complaints regarding treatment should read something like this: "We're sorry to hear this was your experience at our office. Our patients are our first priority and we would love to speak with you more about this directly so we can address these continue to improve our practice."
By keeping your response professional and offering to directly discuss their concerns offline, you will stay within HIPAA laws and maintain your positive reputation in your community.
Ortho Sales Engine specializes in marketing solutions for orthodontists, combines more than 20 in-house services to create customized, repeatable marketing systems, and serves as a trusted partner to doctors and their teams. To learn more or schedule a free consultation, visit orthosalesengine.com.