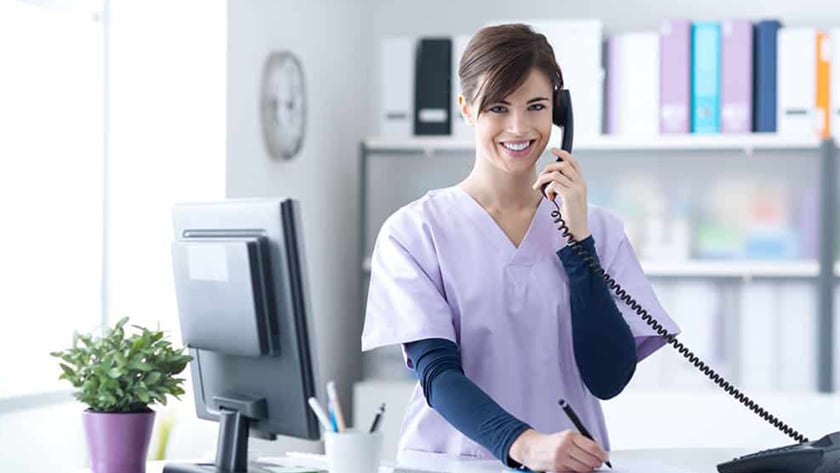 Continue to Delight Your Patients After Treatment
Even though a patient may be done with braces, you can still stay relevant to them after their treatment. Your patients are one of the best ways to get new starts in your door, which means staying in front of them, even after their treatment has come to an end, is imperative to the success of your practice, so you and your patient can both benefit from some simple gestures.
Checking In
Keeping up with a patient's progress not only lets you see how they're doing, it also helps keep you top of mind. Check in with them in a fun way by sending a birthday card or a you-got-your-braces-off anniversary card. The little things go a long way, and just simply checking in with them can put a smile on your patient's face.
Let them know you haven't forgotten about them and that their success is your success. You're a team and you care about how they're doing post-treatment. Just because the braces have come off doesn't mean you can't still be a part of their journey.
A Social Presence
Staying active on social media can place you in front of current and past patients with ease. Have your current patients follow you on such social media platforms as:
Facebook

Twitter

LinkedIn

Instagram
That way, once your patients get their braces off, they can still keep up with what your practice is up to. Having entertaining and informational posts on social media also improves the odds of these patients sharing your page with their friends, who could be potential patients. You may even want to get consent from your current patients to feature them on your social channels. Progressive photos or a fun braces-off announcement can go a long way with your followers.
Keep It Simple
A simple follow-up call can make a big impact on a previous patient, especially if they have a question or concern and have been afraid to reach out. Connecting with them and seeing how they're doing can mean a lot, and it also lets them know you still care. Many patients assume once the braces come off or their Inivisalign regimen is complete, they'll never hear from their orthodontist again, and with some orthodontists, this is true. Set yourself apart from your competitors by staying in touch.
Referral Programs
You may want to also consider having a referral program in place. If a former patient refers a new patient to the practice, share a small incentive, like a gift card, with that patient. Those who are looking for orthodontic treatment usually reach out to people they know to help them decide on an orthodontist, and will most likely take their word for it.
Your Patients Are Your Practice
Your patients play a vital role in the success of your practice. Through your expert guidance, you're able to help them with their smiles, and through their loyalty and gratitude, they'll be able to help you retain more patients. Think of your patients like teammates. You can work together  – even after treatment is over – to change lives, one smile at a time.
For more information about how Ortho Sales Engine can help your practice grow, please call (843) 561-9614.
Ortho Sales Engine specializes in marketing solutions for orthodontists, combines more than 20 in-house services to create customized, repeatable marketing systems, and serves as a trusted partner to doctors and their teams. To learn more or schedule a free consultation, visit orthosalesengine.com.