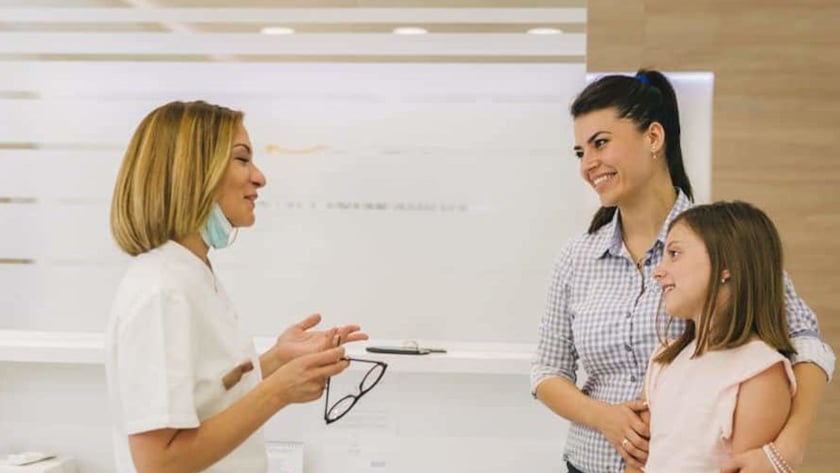 4 Easy Ways to Boost Patient Referrals
The days of gaining patients from simply being the only friendly neighborhood orthodontist in town are over. However, according to Nielsen, 92% of consumers still trust good old-fashioned word-of-mouth marketing (WOMM) – or recommendations from friends and family – over all other marketing channels. While a solid digital marketing campaign is a must to stay ahead of your competitors in today's market, it should never replace connecting with your patients, prospects, and potential referral partners on a personal level.
Here are four easy ways to boost your patient referrals and ensure that your clients become lifetime promoters of your business by telling as many of their friends as possible about their positive experience with your practice.
Be Personable and Make Your Office Inviting
People listen to what their friends say. Think about the last movie you went to see. Why did you go? Odds are your friend said it was incredible, or you read an account from a complete stranger online or in the newspaper saying it was worth your time. Regardless which one it was, you still spent two-plus hours of your life watching something someone else told you to see.
The same phenomenon applies to your orthodontic practice. Your goal here is to ensure every single one of your patients (or patients' parents) walks out of your office with a warm and fuzzy feeling inside and a smile on their face.
Here are some ways to do that:
Create a warm office environment

Play happy music

Crack some jokes

Keep patients and parents involved as much as possible

Leave your personal problems at home
When parents at the local PTA meeting start discussing braces, your patients will blurt out how amazing your office is. Then when it comes time for the other parents to consider who to entrust their children's smiles to, your name will be the first one that comes to mind.
Dentists Are Your Best Friends
Dentists and orthodontists should have a relationship so symbiotic they're constantly narrated by "Planet Earth's" David Attenborough. The stronger your relationship is with as many local dentists as possible, the more likely one of them will refer patients to your practice first.
Take the time to go visit their offices. Offer to take them out to lunch or dinner. Don't just talk teeth, talk to them as regular people. Learn about their families, where they grew up, mutual friends, etc. The point is to get to know them well enough that when they decide a patient could really benefit from braces, they instinctively reach for one of your business cards.
Just Ask, It's Not That Hard!
It's always awkward to blatantly ask your patients for more business. However, the reason most people don't do something you want them to is because you never asked in the first place.
You don't have to beg your patients to tell their friends and families about your business, though. Have your front desk employees casually slip it into the conversation when your patients are checking out. It helps to have your staff memorize a short little spiel. Nothing lengthy, just a sentence or two. You'd be surprised at how well one short sentence will stick with certain people.
Thank Anyone Who Refers You
One of the most important things you can do is include a section on your front office check-in form asking the patients, "How did you hear about us?"  Beside each box referencing a patient, friend or family member, or physician, make sure there's a line asking, "Who?"
Have your front desk coordinator mark down everyone who refers a client to you. This way you can start a database and write a thank you note to everyone who refers someone to your business.
If you have any questions about how we can help your practice, contact Ortho Sales Engine today!
Ortho Sales Engine specializes in marketing solutions for orthodontists, combines more than 20 in-house services to create customized, repeatable marketing systems, and serves as a trusted partner to doctors and their teams. To learn more or schedule a free consultation, visit orthosalesengine.com.