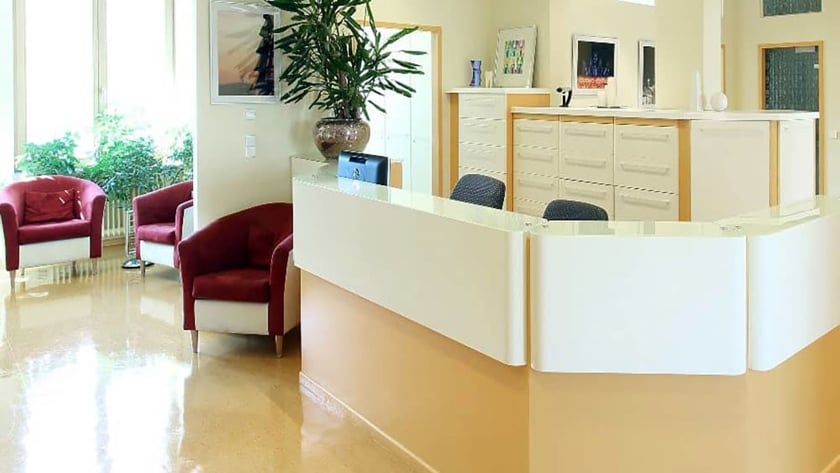 What Your Office Decor Says About Your Orthodontic Practice
Getting braces is a life-changing experience. Most patients are aware of this and will likely have some level of anxiety about beginning the treatment process. As an orthodontist, there are many ways you try to ease the anxiety: You work hard to educate patients, answer all their questions, and all the members of your staff are friendly and courteous. But have you ever thought about what the decor in your office says about your orthodontic practice?
Your Office Decor Reflects Your Personality
Painting your walls, reupholstering your chairs, purchasing artwork. These might seem like frivolous, cosmetic investments. However, the appearance of your office is going to factor into every patient's first impression. It's in your best interest to create an environment that's warm and inviting, and for your office design to reflect the personality of you and your staff. No one wants to stare at blank, beige walls, listen to barely-audible elevator music and sit in a stiff armchair when they are nervous. If your patients can immediately feel the human side of your practice, they will feel more at ease.
Modern Design Equals Modern Technology
Your decor can also instill a sense of confidence that you are on the cutting edge of technology. If you walk into an office and the decor makes you feel like you time-traveled to the 1970s, you might also start to worry it's not just the wood paneling, floral curtains, and shag rugs that are stuck in the past. If your office has a modern appearance, your patients are more likely to trust you are also using the most modern treatment methods as well. Of course, the most important thing is making sure your office is functional. But it's possible to create an environment with a workflow conducive to your staff and an ambiance that makes patients feel comfortable.
Are Your Decorations Kid-Friendly?
If you are trying to attract kids or teenagers to your office, you should try to make your office feel like someplace they want to hang out. Installing TVs, purchasing iPads or other tablets, and hanging posters for popular television shows are all ideas to make your office more kid-friendly. If your teenage and younger patients enjoy visiting your office, they are more likely to show up for all of their appointments. If your office is lacking in technology or decor that reflect current trends, you may be inadvertently sending a message to younger patients about your preferences.
How Design Choices Impact Patients' Moods
When choosing the interior design in your office, here are some things to consider:
Many medical offices decorate in beige, blue, or brown because in moderation, they can have a calming effect.
Complementary colors create balance and are visually appealing. Try combining reddish-oranges with blues, for example.
Sufficient lighting can help prevent a space from feeling cramped or gloomy. Light from several directions will brighten the room, and as much as possible, use natural lighting from windows.
Stiff, hard chairs will make the waiting time seem much longer. Make sure the chairs in your reception area are comfortable.
One of the easiest ways you can make an office more cheerful is to incorporate images of the most important part of your practice: your patients! Try adding a bulletin board in your reception area with before and after photographs, or thank you notes and cards from patients. No matter how you choose to decorate your office, the most important thing to consider is whether or not it improves the experience of your patients.
Ortho Sales Engine specializes in marketing solutions for orthodontists, combines more than 20 in-house services to create customized, repeatable marketing systems, and serves as a trusted partner to doctors and their teams. To learn more or schedule a free consultation, visit orthosalesengine.com.