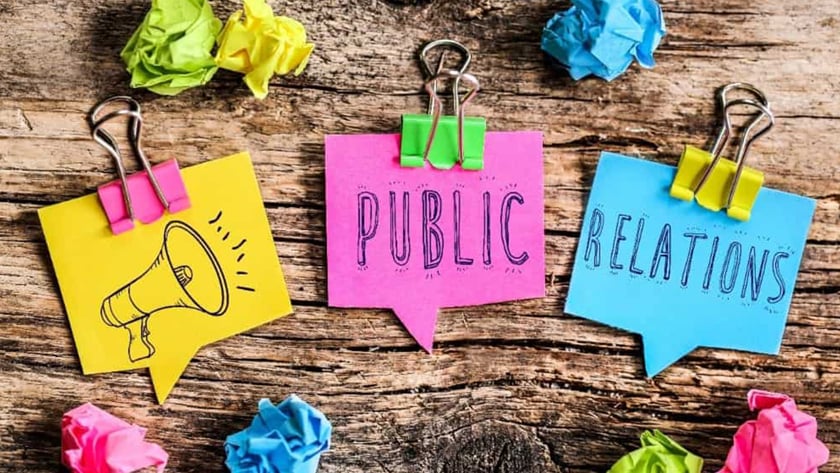 Proven Public Relations Tactics for Your Practice
Marketing your orthodontic practice is a crucial part of reaching your audience, but it's important not to overlook public relations (PR). When you implement essential proven PR techniques into your communications strategy, you'll set your orthodontic practice up for continued success.
What Is PR?
PR is closely related to marketing with some key differences. Both involve strategic messaging targeted to your audience, but the overall purposes of each are different. When you do any kind of marketing, your goal is to boost sales and grow your profits. Because of this, your marketing plan will include a specific goal for sales growth or some kind of conversion.
On the other hand, the goal of PR is to create and maintain a good reputation in your market. It's more of a blanket term that describes any kind of communication or messaging from a business. So, not all PR is marketing, but all marketing is PR.
In the end, having a good reputation will help drive sales, but PR is much deeper than that. Good PR will help establish your orthodontic practice as a positive presence in the community while making your values known.
Here are some essential and proven PR strategies for success.
Community Relations
This strategy is especially important as a small business and will be essential in smaller communities. Tactics that will help build your relationship with community partners include joining the chamber of commerce, donating to charities, and sponsoring community events. Get to know businesses around you and figure out ways you can help each other out, like hanging up posters or leaving business cards for customers to take.
Social Responsibility
Participating in charities also falls under this category as it demonstrates your commitment to doing good in your community. While social responsibility PR concerns are typically more volatile for larger corporations, it's always a good thing to focus on with your orthodontic practice. Other good practices that fall into this category are things like offering discounts to veterans and offering payment plans that are affordable to all kinds of patients.
Media Relations
Get in contact with your local news outlets to build positive relationships. If you can get positive news coverage, it's essentially free marketing for your orthodontic practice. Getting connected with local news outlets also allows you to have contacts for press releases, which keeps the public informed about your practice while also providing free promotion.
Social Media
For most companies, no matter how large or small, social media has become a major player when it comes to PR, perhaps even the most important. Social media presents a unique opportunity to continually build your brand and enhance your reputation while also acting as a channel for direct promotion. Many of your posts on social media should be aimed at boosting ROI, but you should also focus on creating quality content that speaks your values and creates positive interactions with your audience.
By integrating these PR strategies into your communications plan for your orthodontic practice, you'll be able to enjoy a solid reputation and reliable growth.
Ortho Sales Engine specializes in marketing solutions for orthodontists, combines more than 20 in-house services to create customized, repeatable marketing systems, and serves as a trusted partner to doctors and their teams. To learn more or schedule a free consultation, visit orthosalesengine.com.