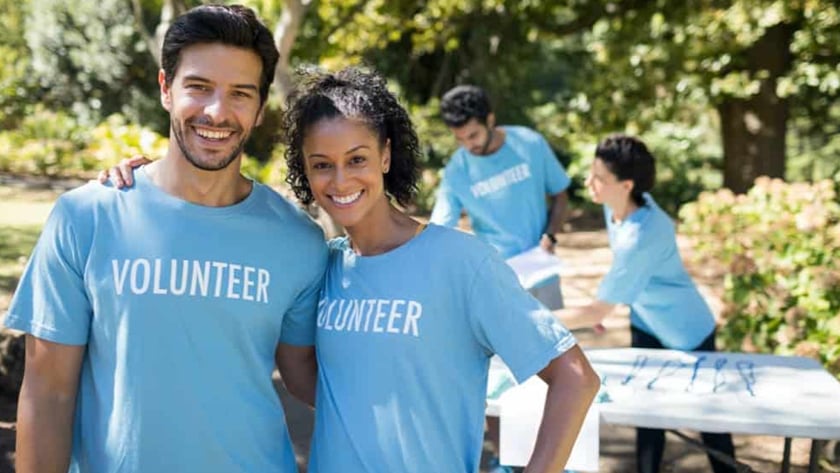 Why You Should Promote Your Practice's Charitable Enterprises
When involved in a business like orthodontics that provides the same services as numerous competitors in the same area, it is important to stand out. There is no better way to do this than to show patients you care by getting involved in charitable organizations.  Focusing on how you can help your community serves as a way to improve your practice's image and the area you live in. Here are some reasons why you should be promoting your charitable enterprises.
Community Service Creates Positive Relationships
One of the most important aspects of orthodontics is creating long-lasting relationships with your patients, and one way you can do this is to show you are giving back to the community that supports you. When your community sees you are involved in charitable enterprises, it establishes positive associations with your brand and makes them proud to be using your service.
Increased Orthodontic Marketing Opportunities
Although your reason for giving back should be altruistic, you should also take advantage of the great marketing opportunities that arise from getting involved with charitable organizations. For starters, tying yourself to a charity gains exposure from their audience as well as your own. Since getting involved with a charity reflects your image, make sure the charity you are involved with aligns with your practice's values. Donations also immediately put your name out there, especially if the donation is paired with an event. 
Charitable events are great for increasing brand recognition in a positive light. Additionally, charitable opportunities give you something new and positive to talk about on your social media platforms, email marketing campaigns, press releases, and your website. Use your charitable activities to produce traffic to your website and create warm leads.
How Can You Get Involved?
There are many ways your practice can get involved. A great way to show your practice cares is to encourage your employees to get involved as a team. Not only does this improve employee morale, but it also showcases your office culture to your community. 
Another way your practice can give back to your community is to donate your time and services to those in need. This shows you can do more than just writing a check. Lastly, a good way to show your support is to use your office as a drop-off point for a food or clothing drive. The charity you are helping will publicize your name and location for you, and chances are people will check out your practice while they drop items off.
How Can You Promote Your Practice's Involvement?
Social media is a great place to talk about your charitable enterprises. Develop materials and graphics that highlight your charity and community service without making a sales pitch or promoting your practice. You can also ask the charity you are involved with to post about your involvement in their social media accounts. 
Highlight your charitable giving on your website as well. A great way to do this is to share your community service story on a webpage or in a blog. Use photos and videos to complement your story if possible. 
If your team participates in charitable events in person, make sure your employees are wearing your practice's T-shirts. Chances are media will be there to take pictures, and you want your practice to stand out.
Being charitable does not have to make a huge dent in your finances, nor is it a major sacrifice. Practices that go out of their way to give back to their community and make people proud to be associated with them receive a great deal in return. Charitable service can help change your brand, culture, and the lives of people around you, so pick a cause you believe in.
Ortho Sales Engine specializes in marketing solutions for orthodontists, combines more than 20 in-house services to create customized, repeatable marketing systems, and serves as a trusted partner to doctors and their teams. To learn more or schedule a free consultation, visit orthosalesengine.com.