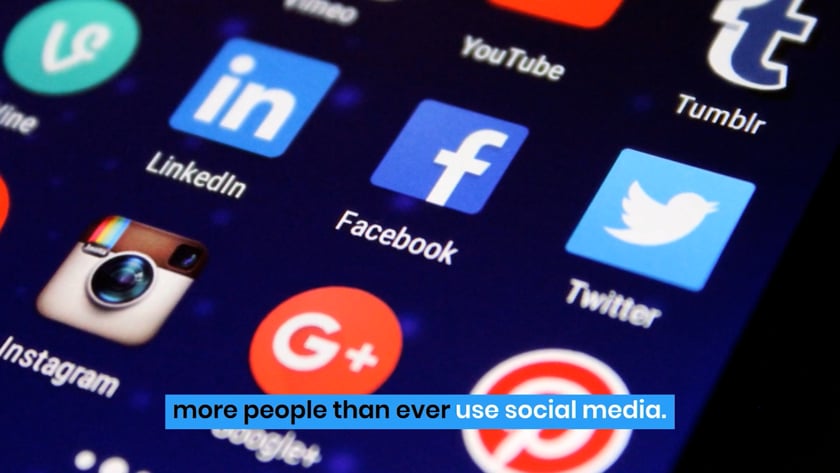 Why You Need a Social Media Plan
In today's digital environment, it's important for orthodontic practices to have a strong social media plan. According to the Datareportal Digital 2022 Social Media Report, more people than ever use social media. Over half the world's population (59%) uses social media, which equates to 4.70 billion people, and in the past 12 months, 227 million new users joined one or more social media platforms. 
This data exemplifies the importance of social media. However, building a strategic social media plan is important because simply posting on Facebook, Instagram, or Twitter will not net desired results. Without a social media plan, posts tend to be sporadic and disconnected, which results in seeing little return on investment. In this post, we will explore the top four things you should take into consideration for your orthodontic practice's social media plan. 
   

Variety

: Post a wide range of content on various platforms to ensure you have content your followers will enjoy on an ongoing basis. Your followers may use different social media channels, so it's essential to engage with a variety of social media networks. Consider writing blog posts, creating videos, developing e-newsletters, publishing tweets, and sharing content relevant to your practice.

   

Originality

: Create unique content that resonates with your followers and represents your practice. Avoid emulating what other practices have done and do not repost content that others have created online without permission.

   

Strategic

: Plan and schedule your posts in advance to build a strong presence online. The most important factor in a successful social media engagement is consistency. Failure to maintain consistency is the primary reason social media accounts are not successful. Acting strategically will also save you time and ensure all your goals are covered. Another benefit to a strategic social media plan is understanding the frequency to post. While you can post content on Twitter and Snapchat several times a day to engage users, posting that frequently on Facebook, LinkedIn, or Instagram may cause you to actually lose followers. 

   

Design

: Use creativity and dynamic tools, such as well-designed graphics, polls, and videos to attract followers. Visuals are an important component of a social media strategy as content with relevant images get up to 94% more views.

   

Measure:

Creating a

social media calendar

can not only help you proactively plan your content, but it can also help you measure your success and return on investment.

By analyzing the data, you can understand what is working, and what is not, with your followers. A solid social media calendar includes the platform, publishing date, category of content, tags, topics, assets, and target audience. Most social media platforms will allow you to analyze your data, including the originating source of your traffic, click-through rates, and much more. Analyzing this data will help you understand where to focus your time and energy.
Consider hiring a company to build your orthodontic practice's social media plan. OrthoSocial is a social media plan specifically tailored to orthodontists, with ready-made templates, that can help you quickly and easily share content that engages your followers and encourages new ones.
Ortho Sales Engine specializes in marketing solutions for orthodontists, combines more than 20 in-house services to create customized, repeatable marketing systems, and serves as a trusted partner to doctors and their teams. To learn more or schedule a free consultation, visit orthosalesengine.com.