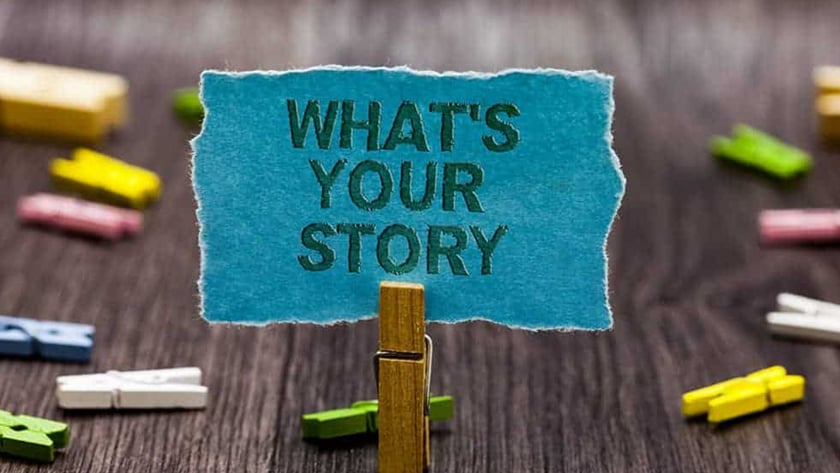 Why Sharing Your Startup Story Is Important
As an orthodontic practice, you're more than just a medical office or a small business where patients purchase a product. You're an integral part of your community and play a big role in the health and happiness of people who choose to trust you and your team with their treatment. As such, it's important to connect with potential patients on a human level. One of the best ways to do this is to share the startup story of your practice.
Importance of Sharing Your Startup Story
Potential patients can be a bit apprehensive to begin orthodontic treatment. When they decide they want to go for it, they'll be looking for the office where they feel the most comfortable.
Telling stories is always a wonderful way to build a genuine connection and to understand each other better. Potential patients who read your startup story will appreciate that you're interested in connecting with them as a person rather than just being seen as another patient.
Sharing your story also gives you an opportunity to assure your patients they will be in good hands if they decide to begin treatment at your practice. Your story should include the training you went through in preparation to begin your career as an orthodontist. Be sure to include any specialty training your received, such as training in orthopedic surgery or Invisalign.
Another great aspect of your story to include is why you chose to start your orthodontic practice where you did. Perhaps you decided to go back to where you grew up to start your orthodontic practice, or maybe you found an opportunity to start your practice in a place you've always wanted to live. When potential patients read these types of stories, they'll get a stronger sense that you genuinely care about the market you operate in as a whole.
Where to Post Your Startup Story
Your website should include a section where patients can read about the staff at your practice. This same section can also include a portion dedicated to telling how your practice got started and why you decided to be an orthodontist.
Your orthodontic practice's startup story is also a good subject to include in your blog. Doing this allows you to go a bit more in-depth, particularly if the startup story is especially interesting. This will also be a good opportunity to include lots of location-specific keywords, which will increase local SEO.
You can also send out your startup story in an email. Unlike promotional emails, there's really no bad type of contact to send it to. Even if the patient has already started treatment, reading your story will only make them feel better about choosing your practice.
And of course, you can share your story on social media to further connect with people that are following your accounts. In particular, Facebook will be a great place to share this because you can link the post back to the page on your website.
Take some time to reflect on how your orthodontic practice got started and decide if you want to write it or if you should turn to an orthodontic marketing agency to author the content for you. Once you have your story out there for people to see, you'll be able to start building even better connections with your potential patients.
Ortho Sales Engine specializes in marketing solutions for orthodontists, combines more than 20 in-house services to create customized, repeatable marketing systems, and serves as a trusted partner to doctors and their teams. To learn more or schedule a free consultation, visit orthosalesengine.com.