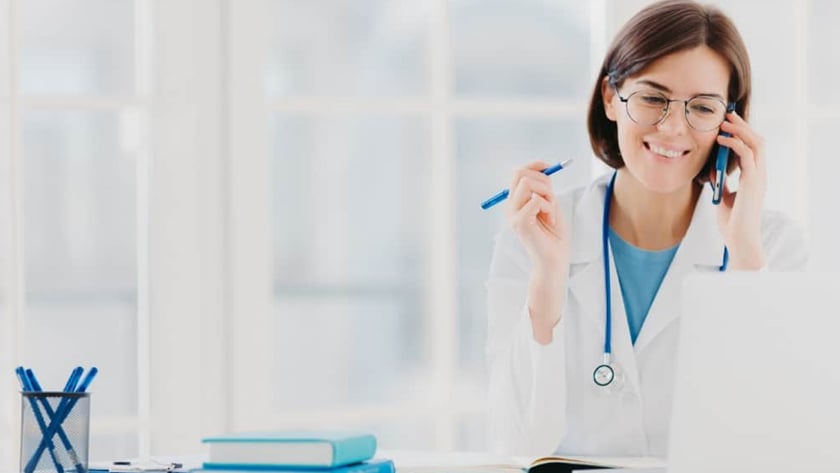 What You Can Learn from Listening to Patient Calls
Any business intending to drum up new customers needs to get used to making phone calls. In the medical field, including orthodontic practices, it's no different. In fact, making and receiving phone calls is one of the main ways to grow your patient list. Between general patient calls and follow-ups with prospects, your staff will have a lot of conversations with people who come to your practice. This, of course, means there's a lot to learn from your patient calls.
Improve Customer Service
When you listen to recorded patient calls, you can gain invaluable insight into how your practice can improve customer service. You'll get to hear all of the ways your current staff interacts with your leads and patients, including areas where they succeed and where they can improve.
Not only will you better know where to give praise and where to provide constructive feedback, but you will also get an inside look at what your patients value. By listening to the specific things your leads and patients enjoy about your practice as well as their pain points, you can refine your office accordingly.
Enhance Your Marketing
In addition to hearing patient feedback about your orthodontic practice as a whole, you will get some important insights into how your marketing strategies are working by listening to recorded phone calls. Many offices have call scripts to help their staff navigate phone conversations for different scenarios, such as lead follow-ups or frequently asked questions. You may find that some of these scripts don't lead to smooth conversations or positive outcomes. By listening to your calls, you can edit your call scripts for better real-world success.
Listening to your calls can also be a great way to get feedback on how your non-digital marketing materials are performing, such as billboards, signs, or radio ads. It's a good idea to encourage staff to ask callers how they heard about your practice so you can better determine where to focus your marketing efforts.
Laws About Recorded Phone Calls
As you might suspect, if you're going to record phone calls and use them to improve your orthodontic practice, you will need to check your local laws regarding recording calls. On the federal level, which is also the case with most states, you simply need one-party consent to record a call with a customer. This simply means as long as your staff member knows the call is being recorded, you are in the clear.
Some states require all-party consent for you to record phone calls in some circumstances, which means your staff member may need to inform the person on the line that the call is being recorded. Knowing your specific local laws will help you craft your call scripts or create an automated message letting callers know their call is being recorded before they talk to a live person at your office.
Be sure to set some time aside to regularly listen to your recorded calls and you'll discover more ways to gain new patients and improve patient satisfaction.
Ortho Sales Engine specializes in marketing solutions for orthodontists, combines more than 20 in-house services to create customized, repeatable marketing systems, and serves as a trusted partner to doctors and their teams. To learn more or schedule a free consultation, visit orthosalesengine.com.