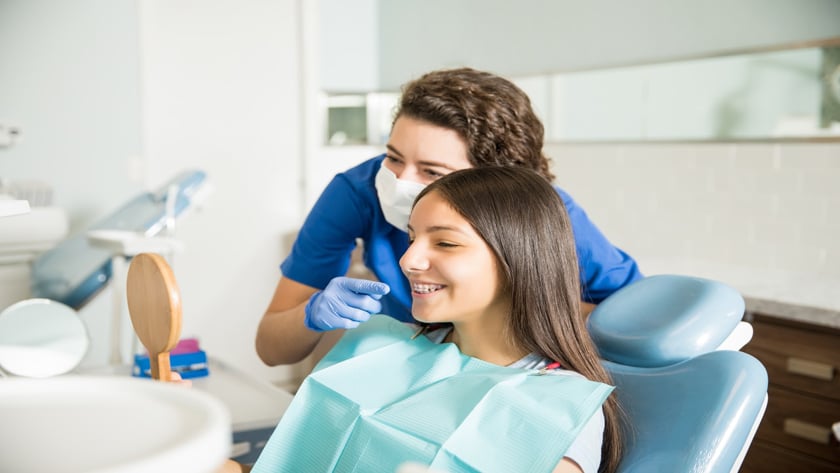 What Orthodontic Practices Learned in 2020
It's not exactly a point of contention to say that 2020 was a year like no other. Pandemic conditions led to unprecedented lockdowns and brought the world to a screeching halt. Businesses, governments, and individuals all over the world had to figure things out on the fly, and orthodontic practices certainly weren't excluded from this. Moving forward in 2021, orthodontic practices everywhere are carrying some valuable lessons with them.
Orthodontic Practices Learned How to Be Adaptable in 2020
The conditions created by the COVID-19 pandemic meant every orthodontic practice suddenly had an obsolete business model. Staying operational meant making swift changes to ensure the safety of all patients and staff, including temporary closure for many practices. In order to keep treating patients, offices had to reduce their capacities and rethink how they have patients wait for their appointments.
All of this had to be done on top of making sure every staff member and patient was following mask-wearing and social distancing protocols. Additionally, orthodontic practices learned how to provide effective treatment with fewer physical trips to the orthodontic office.
Making Appointments Safer
Much of the early efforts to stay open during the pandemic revolved around making in-person appointments safer for everyone. In addition to masking up and seeing fewer patients in a day, many orthodontic practices closed their waiting rooms entirely, instead opting to have patients wait in their cars before entering the office.
In order to maximize safety, orthodontic offices also had to figure out how to monitor for symptoms, make appointments faster, and streamline appointment scheduling.
Ways to Connect with Patients Virtually
With social distancing proving to be the best defense against spreading the virus, orthodontic practices began looking for solutions to keep patients in treatment without as much physical interaction as before.
One of the most popular solutions that began popping up on orthodontic practices' websites was a virtual consult tool. By sending photos, potential patients can get a jumpstart on the consultation process, including getting an estimate on their treatment options. While this method doesn't replace the physical consultation, it does help speed up the process while creating stronger leads for orthodontists.
2020 also saw the proliferation of innovative methods of reducing the need for in-person checkups. One smart solution for braces that allows patients to finish treatment with fewer checkups is custom braces. This jump forward in braces technology allows patients to get braces that are made to fit their teeth perfectly. Since these braces move teeth more efficiently, they are quicker than conventional braces and require fewer adjustments.
For patients with Invisalign, many orthodontists turned to virtual monitoring apps, like Dental Monitoring, which allows patients to complete some checkups remotely, with in-person visits mostly being centered around taking x-rays and getting a close look at the patient's teeth to check for irregularities.
These types of innovations and virtual solutions aren't going anywhere either, as many orthodontic practices have discovered how these digital solutions make treatment more efficient and convenient for both patients and staff.
While lockdowns and social distancing measures won't be here forever, what orthodontic practices learned about operating during pandemic will continue to influence the way they nurture leads and treat patients.
Ortho Sales Engine specializes in marketing solutions for orthodontists, combines more than 20 in-house services to create customized, repeatable marketing systems, and serves as a trusted partner to doctors and their teams. To learn more or schedule a free consultation, visit orthosalesengine.com.