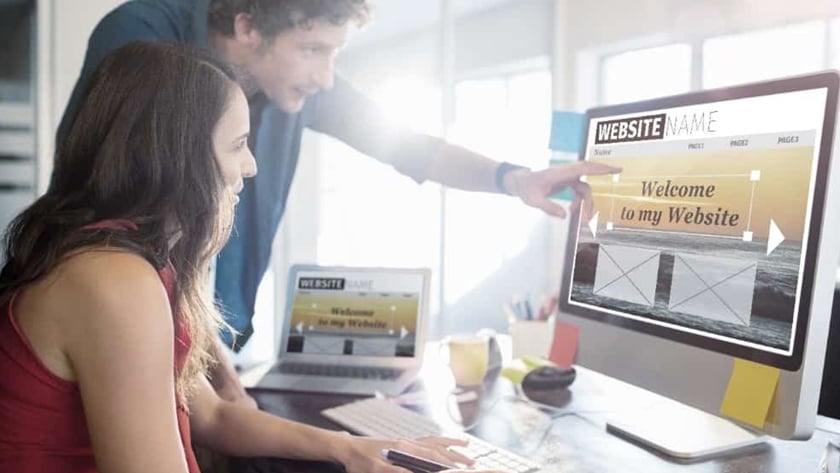 What Is Website Management?
There's a lot of hard work that goes into creating the perfect orthodontic website for your practice, including coming up with the right visuals, mapping pages well, and integrating effective SEO strategies. However, your work is far from over once your website is live. An essential key to success when it comes to your online presence is website management.
Check Load Speed on a Regular Basis
When you first make your website live, it could very well load quickly and be free of any noticeable issues. However, this can change over time as your website gets more traffic and as you upload more content. It's important to continually pay attention to how quickly your website loads so you can address any issues of speed right away. If your website is slow, you'll lose leads. Generally, people expect web pages to load in under two seconds and every extra second of load time reduces conversions by seven percent.
There are lots of factors that affect load time, including having too many plugins, choosing a poor server, or including photos that are too large. Gaining more traffic can also cause a website to function slower. You should expect your website to gain traffic, so make sure it's prepared for it. Tools like PageSpeed Insights and UpTrends can help you identify load speed issues so you can address them.
Site and Data Backup
In the same way that it's a good idea to back up a hard drive, you should back up your website every now and then. Even if you take proper measures to secure your website, you don't want to risk losing it if you get hacked. This is especially true when you deal with important information like patient medical records and treatment progress reports.
You also don't want your website to remain inactive for a long time. You'll miss out on potential new patient appointments if you have to try to rebuild essential parts of your website. If you have a backup available, you'll be able to get your website back up and running far more quickly. This is also why it's important to do a backup any time you make a major change to your website.
Keep Your Website Updated
One of the most important aspects of websites is they shouldn't remain stagnant. You'll want to take care of backend items, like optimizing your URLs and linking each page well, but you'll also want to simply keep your website fresh for users. Make sure your website reflects any current promotions or changes in staff. It's also a good idea to look for ways to update the images on your website from time to time.
Additionally, contributing new content to a blog will improve your website's SEO as you include more high-quality, keyword-rich content. You should also keep up to date with changing SEO trends and edit your existing content to improve your rankings. The simple act of updating your website is also a great SEO practice.
As you look for ways to manage and optimize your website, be sure to pay attention to your analytics. This can help you spot pages that get bounces, load more slowly than others, or need better links. By integrating good website management practices into your regular marketing strategy, you'll see your website earn more patients for your orthodontic office.
Ortho Sales Engine specializes in marketing solutions for orthodontists, combines more than 20 in-house services to create customized, repeatable marketing systems, and serves as a trusted partner to doctors and their teams. To learn more or schedule a free consultation, visit orthosalesengine.com.