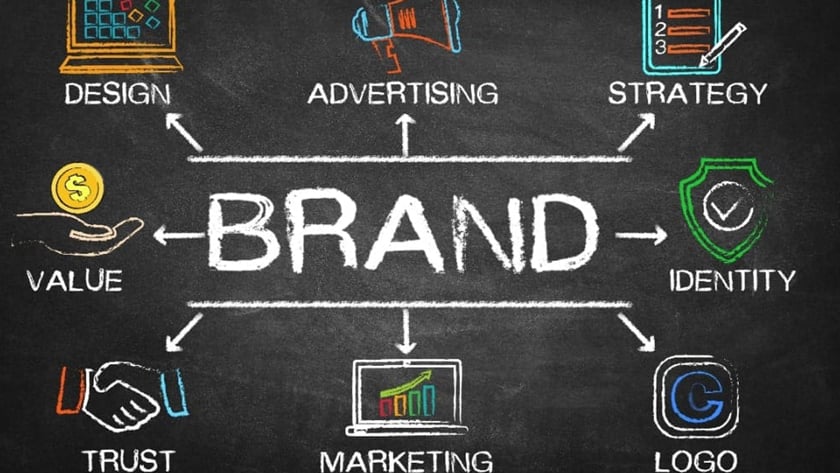 What is Branding and Why Is It Important for Your Practice?
A lot of companies, both large and small, offer similar products and services. Orthodontics is very much the same, there are thousands of orthodontic offices across the country with lots of overlap when it comes to what they have to offer. So, how is your orthodontic practice going to stand out? The answer is found in your branding. While branding can seem like a vague or abstract concept, it's important to define your brand as an orthodontic practice to properly market yourself.
Defining "Branding"
If your orthodontic practice is going to stand out from the competition in your market, you'll need to create an effective brand. Put broadly, a brand is a combination of visuals, messaging, and practices that cause the products or services being offered to have a unique identity. Having a strong brand is a powerful asset no matter the company. One of the most powerful examples of this is bottled water. There's very little people can do to make water unique, yet people swear by certain brands because those companies have made their branding strong.
Branding is the process of "marking" each aspect of your orthodontic marketing with your brand. By branding your orthodontic practice, you give your services more impact.
How to Brand Your Orthodontic Practice
While orthodontic practices have plenty of similarities, they are all unique in certain ways. What you'll need to do when branding your orthodontic practice is isolate the ways your practice stands out. For instance, if your practice uses innovative technology and is committed to finding the latest ways to serve patients, your branding should reflect this. Or, if your practice offers lots of early orthodontic procedures, your brand should be very family-friendly and bright.
You'll also want to figure out what you want to focus on in terms of the values your practice adheres to. For example, you could highlight how your practice aims to boost people's self-confidence in all stages of life through well-written web pages and other marketing materials.
Of course, your region will have a big impact on your branding as an orthodontic practice. Essentially, all orthodontic practices are local small businesses that serve niche markets. Because of this, your branding should interact with distinctive aspects of your region, including geography and culture.
What's Included in Branding
Branding affects a wide range of aspects of how you will market your orthodontic practice. One of the most noticeable ways will be your logo and other visuals included across various marketing channels. There should be consistency among the photos you choose, such as using a preset filter, similar backgrounds or placing your logo on them. Each web page, email, or brochure should also include similar colors along with the same logo.
Branding will also affect your messaging, particularly when it comes to your writing voice. Your brand voice should reflect your values while resonating with your target audience.
By creating a strong brand for your orthodontic practice and implementing it throughout your marketing efforts, you'll make your orthodontic office memorable and more likely to stand out from your competitors.
Ortho Sales Engine specializes in marketing solutions for orthodontists, combines more than 20 in-house services to create customized, repeatable marketing systems, and serves as a trusted partner to doctors and their teams. To learn more or schedule a free consultation, visit orthosalesengine.com.