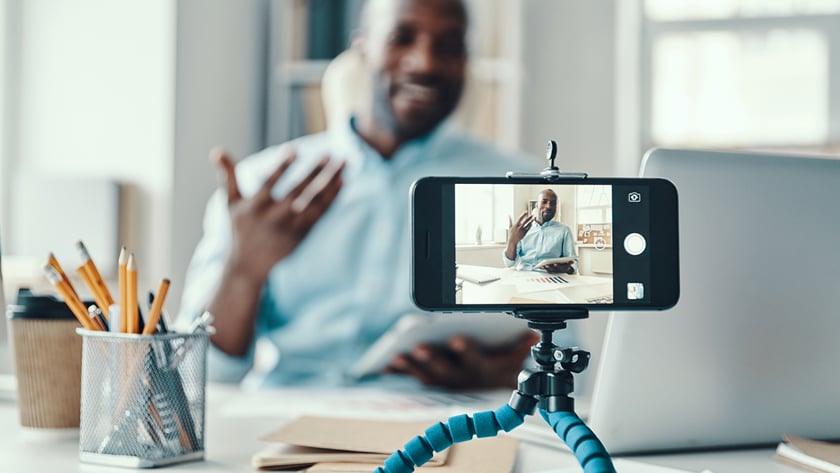 Using Video to Market Your Orthodontic Practice on Social Media
Video marketing has only grown in importance over the years and there's no sign of this stopping. This is especially true of social media marketing. If you're going to keep up with marketing trends and grow your orthodontic practice to its potential, video for social medias needs to be part of your marketing strategy.
Why is Video So Important in Social Media Marketing?
People were already consuming plenty of video content before 2020, but with people stuck inside and on their devices more than ever, watching videos at home is an even more common way to pass the time.
Statistics show that 55% of people watch online video content every day, so there's always a large audience to draw from when you share videos. And when it comes to social media engagement, video will take you much further. In fact, video content gets around 1,200% more shares and likes when compared to images and captions.
So while you may be a bit intimidated by focusing more on video content, there are many rewards to reap if you put in the effort.
Creating Video Content for Social Media
One of the biggest advantages of creating video content for social media is there's no expectation to make it a big production. As long as you have a mobile device that can shoot relatively high-quality video, which is becoming more commonplace, you should have no problem creating videos that will gain traction on social media.
One of the best social media platforms to use for video content is Instagram. The Stories function allows you to keep your audience updated and engaged without needing to show up in their feeds. And with the introduction of Reels, you can create a wide variety of video content with an upbeat, laid back vibe for your audience to engage with. Plus, Instagram tends to promote Reels since its a newer video format meant to compete with Tik Tok.
Effective Videos for Orthodontic Practices
There are all kinds of videos you can create that will perform well on social media. Be sure to use some variety when it comes to tone, such as shooting some humorous videos while balancing it out with others geared towards informing your audience.
For example, you could create a Reel that shows off your office with some of your staff dancing to upbeat music. You could also add text describing what each piece of orthodontic technology does as it appears onscreen. You could also post a detailed video about how braces are removed to make people less nervous about the process.
Of course, if you're going to include patients in your videos, you will need to have a signed consent form to comply with HIPAA laws.
Once you get going with your video content marketing strategy for social media, you'll also find that you have more fun at the office every day. And while you get creative finding new ways to market your orthodontic practice with video on social media, you will see your practice grow in the process.
Ortho Sales Engine specializes in marketing solutions for orthodontists, combines more than 20 in-house services to create customized, repeatable marketing systems, and serves as a trusted partner to doctors and their teams. To learn more or schedule a free consultation, visit orthosalesengine.com.