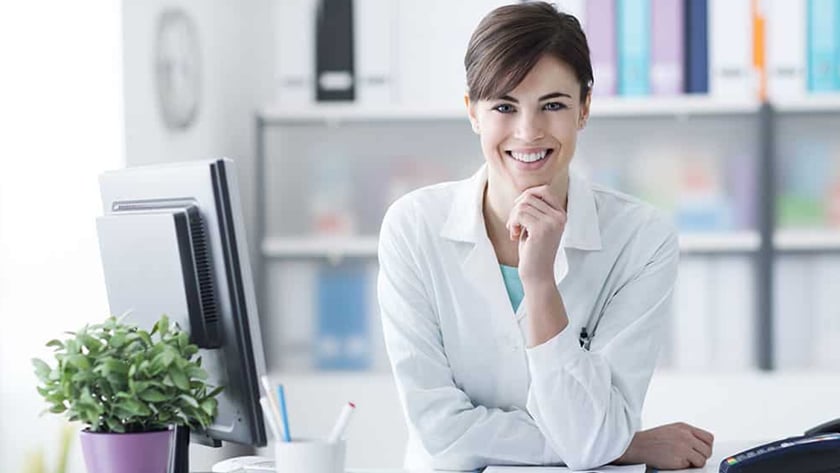 Using LinkedIn to Increase Orthodontic Patients
There are many powerful tools available to connect with potential patients and grow your orthodontic practice. With the emergence of new social networks every year, it may be difficult to know where to start; however, one of the best ways to grow your patient base is through LinkedIn. By connecting with others through this professional social platform, you're able to find the right fit for your practice and make valuable connections in the process. Here's why using LinkedIn to increase orthodontic patients is important.
Why LinkedIn Works
LinkedIn ranks higher than many of the social media networks available today in Google search results, mainly due to its credibility as a network. LinkedIn users tend to be professionals with higher incomes than other social networks and prove to be more relevant and viable connections. One of the most important aspects of utilizing LinkedIn to grow your practice is the ability to connect with dentists in your area to form relationships. This can prove to be a lucrative partnership throughout time. Here are a few tips on how to make your connections successful.
Your LinkedIn Profile
By partnering with area dentists, you're able to be a part of other practices, thus growing your practice with the referrals that are sent your way. In order to set your practice up for success, you'll need to make a good first impression. If your profile is lacking valuable information or is not up to date, you can deter future relationships with other practices. Be sure your practice has its own profile on Linkedin, separate from your personal profile. It gives more credibility to the practice.
Information that should be up-to-date in your profile includes:
Experience and education

Services offered

Awards and accolades

Contact information (phone, address, email and web address)
Not only does your profile need to look pristine, you also need to stay active by posting relevant and current content related to the industry. Focus on posting articles that deal with the latest news and breakthroughs in orthodontics, and don't forget to keep your connections updated with the latest news at your practice as well.
Making Connections
Once you've got your profile optimized, it's time to make connections. When connecting with other dentists in your area, be sure to include a personal message when requesting to connect. This helps you stand out from other orthodontists who may just hit the connect button and move on. It's also a good idea to give recommendations and endorsements since this can result in your connections returning the favor.
Don't forget to participate in professional groups on the platform. LinkedIn allows each account to join up to 50 groups, so be sure to find the right groups that work for your practice and prove to be relevant to your potential patients. Be active and engage in discussions about industry news to stay in front of your connections. This also gives you the chance to showcase your knowledge to the group. By engaging and staying active on this social media network, you're able to increase awareness of your practice and build relationships to further your success.
Increasing Your Patient Base
There are numerous ways to increase your patient base, whether it's by word of mouth, referral programs, social presence or other strategies, and in today's day and age, the opportunities for success can be endless. It's all in how you approach the way you find potential patients. Utilizing LinkedIn to connect with area dentists is one of the best ways to grow your patient base and form a solid relationship with others in your industry. Connect, be present, and share your knowledge with the digital world.
Ortho Sales Engine specializes in marketing solutions for orthodontists, combines more than 20 in-house services to create customized, repeatable marketing systems, and serves as a trusted partner to doctors and their teams. To learn more or schedule a free consultation, visit orthosalesengine.com.