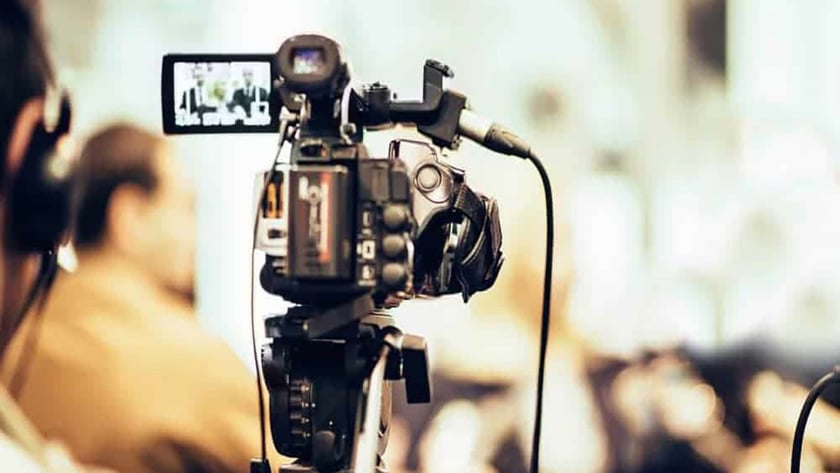 Using Images and Video to Increase Your Online Presence
Creating engaging content with relevant keywords, effective calls to action (CTAs), and a conversational tone are all great ways to boost your presence online, but they will always pale in comparison to attention-grabbing images and entertaining videos. Visual media has the power to direct attention in ways you can leverage to boost your online presence and strengthen your marketing.
Strategies for Photos
When it comes to using photos to help market your orthodontic practice, there are several directions you can go. Good photos can strengthen the effect of quality written content or be the main focus. For blog posts, the focus is the written content, but the page will feel pretty dull without good images to supplement the content. Having good photos can also help get your point across more effectively while making the content feel more usable. For instance, if your blog post is about keeping your retainer clean, having photos of each step can help the reader get more of a sense of what it would be like to use the tips in real life.
Using high-quality photos is also essential for social media posts across all platforms. For social media posts, the photo is often what grabs people's attention, while the text encourages engagement and prompts further action towards conversion. Original photos are great for both social media and blogging since they are more personal, but if they are poor quality, it's best to opt for stock photography if available. 
Infographics
The use of infographics can be a powerful tool across your entire digital presence, including landing pages, social media posts, and blogs. Infographics combine images and minimal text to clearly walk the reader through a topic. This strategy is especially useful for current and potential patients of your practice since there is a lot of at-home care involved in the treatment process. For instance, an infographic that uses images and text to instruct people on how to floss with braces will be very useful and helps to build trust between your practice and non-patients.
Infographics have a place in every single marketing channel you have, and it's the type of content you can repost on multiple channels or even print out and distribute when visiting schools or attending community service events.
Video
The possibilities are nearly endless when it comes to using video to market your practice. For landing pages, you can use video to introduce your practice and the staff members who make your practice run. Educational videos are especially effective for orthodontic practices as well, since trust is so important for anything medical related. Plus, any video that is well-made, whether you are introducing your practice, offering helpful instructions, or promoting products, will be a memorable way to engage users and build interest in your practice.
Search engines also prioritize pages with video, so investing in high-quality video production can also engage your audience while also boosting your search engine ranking.
Find ways to engage your audience with images and video, and you will begin to see your web traffic increase and your new patient list grow.
Ortho Sales Engine specializes in marketing solutions for orthodontists, combines more than 20 in-house services to create customized, repeatable marketing systems, and serves as a trusted partner to doctors and their teams. To learn more or schedule a free consultation, visit orthosalesengine.com.