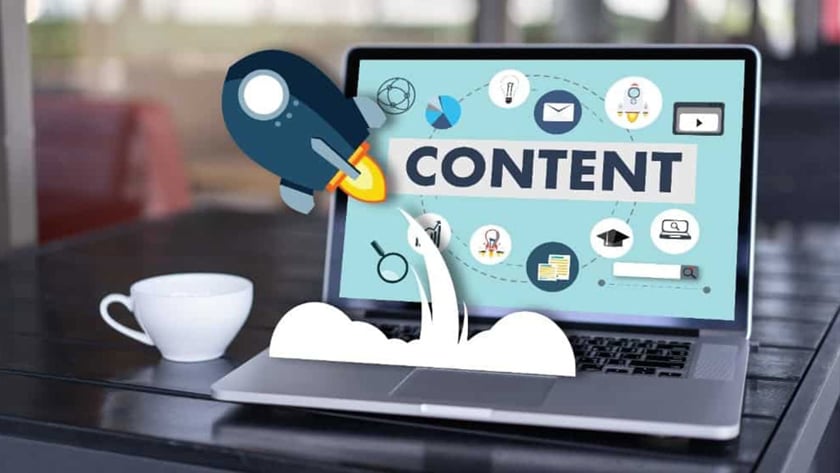 The Top Types of Content for Your Orthodontic Practice
When it comes to your orthodontic practice, you know your staff provides the very best services in the industry and your practice has a patient-centered approach. So, how do you let prospective clients know how amazing your practice is? Through the use of marketing content, which is imperative to the success of your practice. Not giving your audience the content they want to see reduces your chances of turning prospects into leads. If you want your practice to thrive in our fast-paced world, you're going to need to ramp up your marketing content.
Here are the top types of content for your orthodontic practice.
Social Media
Social media isn't just for posting funny memes and taking quizzes on BuzzFeed. There's actually a method behind it all when it comes to marketing a business, and it all stems from quality content. You want to establish your practice as a go-to source for all things orthodontics, and social media content is an effective way to do just that. Through a variety of topics, you can not only engage and educate your audience, you can also turn prospects into leads.
Effective social media content includes:
Fun facts about your practice
Team member spotlights
Product spotlights
Helpful tips and tricks
Educational information
Invitations to visit your office and website
Links to original, well-written blog posts
Through fun, informative and engaging posts, you're able to get in front of the right audience and help them learn more about your practice.
Brochures
Even in this age of digital marketing, it's always a good idea to have marketing materials that are tangible. There's just something about being able to physically hold something in your hands and be able to refer back to it when needed. Brochures are great when it comes to giving your patients and prospects more information about you, your staff, your practice and how you can be of service. Through this effective means of marketing, they are able to learn more about you at a glance.
Blogs
Remember, you want to be that top source when it comes to orthodontics, and that means maintaining a blog on your website. Having a blog that is regularly updated with informative, easy-to-understand content can help catapult your practice to the top of search engine results. In providing your readers with regular content, you not only stay in front of them, you also improve the SEO of your site.
White Papers
White papers are perfect for informing your clients about your practice, especially when it comes to results. White papers discussing the types of treatments you have used to successfully treat even the toughest cases can strongly influence the decision-making process of your prospective clients, so don't discount this form of content for your practice. It's an effective tool that once again shows your expertise.
Other Forms of Content for Your Orthodontic Practice
In today's marketing world, there are so many options when it comes to marketing your practice. Other effective types of content for your practice include:
Website content
E-books
Infographics
Videos
Radio/TV ads
Facebook ads
Google ads
Covering your bases with both print and digital marketing content is imperative to your practice's success. You've already established yourself as a trusted source in the field of orthodontics. Now it's time to let your target audience know you're the right choice for them.
Ortho Sales Engine specializes in marketing solutions for orthodontists, combines more than 20 in-house services to create customized, repeatable marketing systems, and serves as a trusted partner to doctors and their teams. To learn more or schedule a free consultation, visit orthosalesengine.com.