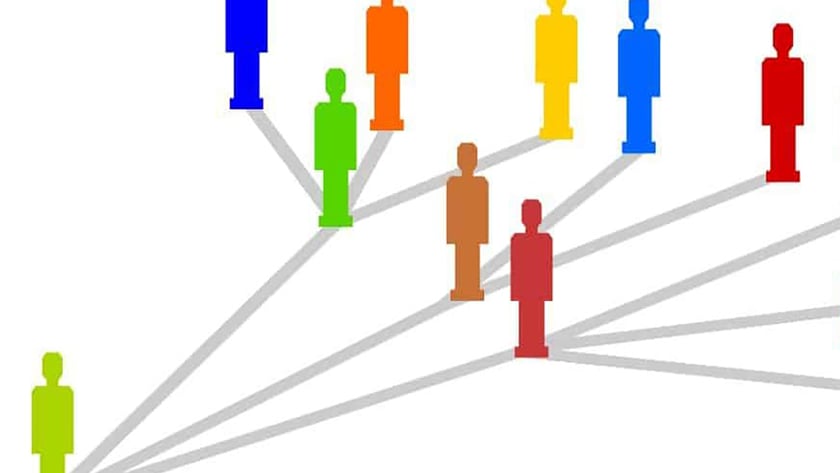 The Importance of Word of Mouth Marketing for Orthodontists
Word of mouth (WOM) marketing is extremely effective in terms of spreading awareness of your business and attracting new clients. It creates a buzz around your brand, which opens up the door for new leads and potentially establishing long-term patient relationships.
Emotionally Connected
The key to sparking a buzz around your organization is to cultivate an emotional connection with your consumers or clients. Think back on a time when you felt motivated to spread the word on a product or service – positively or negatively. Your own word of mouth marketing was most likely influenced by an emotional tie rather than the experience alone. Emotions create the buzz, therefore, your organization should focus on building strong customer relationships. Brands that inspire a higher emotional intensity were found to receive three times as much  WOM marketing than less emotionally connected brands.
As an orthodontist, there are many opportunities for establishing emotional connections with your patients. Your practice can participate or even sponsor community service events many patients are passionate about. Or, you can implement more simplistic and personal behaviors into your practice. For example, sports teams tend to already carry emotional ties, so offering team-inspired bands for braces would be an added personal touch to their experience.
Referrals from Reliable Sources
Word of mouth marketing holds a lot of value for marketers because it comes from a trusted source. Hearing experiences from friends and family are more effective in influencing change when compared to the effect of paid advertisements. According to Nielsen, 92% of consumers believe recommendations from friends and family over any other type of advertising.
These recommendations exist both online and offline. Social media holds a lot of power in online word of mouth marketing. If a patient posts a photo of their own smile transformation, your practice should then comment and share the post to your business page to increase its exposure. Social media is extremely beneficial in generating awareness and attracting new leads through WOM marketing.
Referrals offline are equally influential as those online. There's an aspect of trust and comfort in trying something new when a close family member or friend is encouraging you to do so. Knowing someone with a positive outlook toward a brand allows you to view that organization through the same lens before becoming an actual consumer. Word of mouth marketing should not be forced; however, implementing a referral reward program for current patients is a great way to get new people in the door. Offering an incentive is an extra push for patients to spread the word about their positive orthodontic experiences.
Brand Loyalty
Your efforts to encourage word of mouth marketing are what create the foundation for long-term patient relationships. Positive customer experiences build brand loyalty; therefore, a patient who is loyal to a specific practice has already established an emotional connection and is likely to recommend it to friends and family.
Over 28% of consumers say word of mouth marketing is the most important factor in strengthening or eroding brand affinity. In other words, your attitude toward a specific organization shifts based on experiences shared by people around you. This is where brand loyal patients have a lot of power in shaping other people's opinions or affinities. One way you can utilize your loyal patients is by showcasing them through their social media. This way the patients feel appreciated, and anyone close to the patient will be able to witness their positive experiences firsthand.
WOM marketing is crucial for the success of orthodontists. It makes a huge difference in generating new leads and expanding the awareness of your brand. Contact Ortho Sales Engine to learn more about how you can efficiently utilize word of mouth marketing to your advantage.
Ortho Sales Engine specializes in marketing solutions for orthodontists, combines more than 20 in-house services to create customized, repeatable marketing systems, and serves as a trusted partner to doctors and their teams. To learn more or schedule a free consultation, visit orthosalesengine.com.