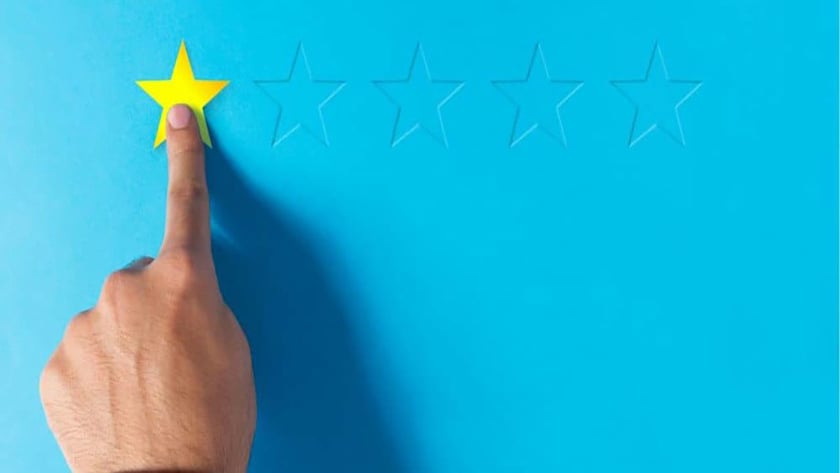 The Importance of Responding to Negative Reviews
Most orthodontic practices would agree there are very few things as rewarding as a great online reputation. Word of mouth plays a significant role in both the scalability and sustainability of local businesses, and a series of positive reviews can bring in a substantial amount of business in a very short period.
However, being able to completely satisfy the needs of each and every one of your patients and prospects over time can sometimes be challenging. In rare cases, this perception of inadequacy could lead some people to leave a negative review about your company or the services you offer.
When this inevitably happens, some practices are quick to reason that they should just ignore these reactions and carry on with their day. However, the negative impact these reviews can have on a business shouldn't be overlooked, and companies are wise to recognize the importance of responding to these reactions promptly and professionally.
Why Should You Respond to a Negative Review?
Whether you agree with the criticism or not, it's important to know your opinion doesn't matter as much as your customer's. When it comes to building credibility in your practice and the services it provides, potential patients are much more likely to listen to and value the opinion of other consumers rather than the company itself. Not responding to a customer complaint, regardless of how large or small, tells other prospects you don't care about the feelings of your clients and can't be bothered to do what's necessary to address their issues. This is why it's essential to promptly respond to all negative reviews as they appear in a kind and professional manner that is both apologetic and addresses the issue at hand.
How Should You Respond?
The worst thing you can do when responding to criticism is take it personally. When too much emotion enters the equation, it can be very easy for a business owner to take an overprotective approach when responding to customers. Before responding to a review, it's wise for the company to step back briefly and put themselves in the customer's shoes while allowing an adequate amount of time to pass to format an appropriate response. In many cases, regardless of how unnecessary a poor review may seem, there could be some underlying truths to evaluate. Responses should be apologetic and appreciative of the time the customer took to write the review. This may not be the most natural approach to take, but professional responses can carry a lot of weight with potential patients or others who have come across your business.
Be Sure to Resolve the Issue
Merely responding to a complaint isn't a sufficient way to deal with negative reviews. Active steps should be taken to resolve any potential issues and provide positive closure. Depending on the situation, it may be appropriate to reach out directly to the patient or request to discuss the issue in person. In many cases, taking a proactive approach to any conflict resolution can help to remedy initial frustrations and lead to a customer retracting their initial review.
When it comes to effective relationship management, Ortho Sales Engine provides a number of tools and services for orthodontic practices to help them actively monitor and respond to all online reviews. By assisting practices in building better relationships with their patients, Ortho Sales Engine helps them attain higher levels of growth and sustainability, by improving their online reputation and overall credibility.
Ortho Sales Engine specializes in marketing solutions for orthodontists, combines more than 20 in-house services to create customized, repeatable marketing systems, and serves as a trusted partner to doctors and their teams. To learn more or schedule a free consultation, visit orthosalesengine.com.