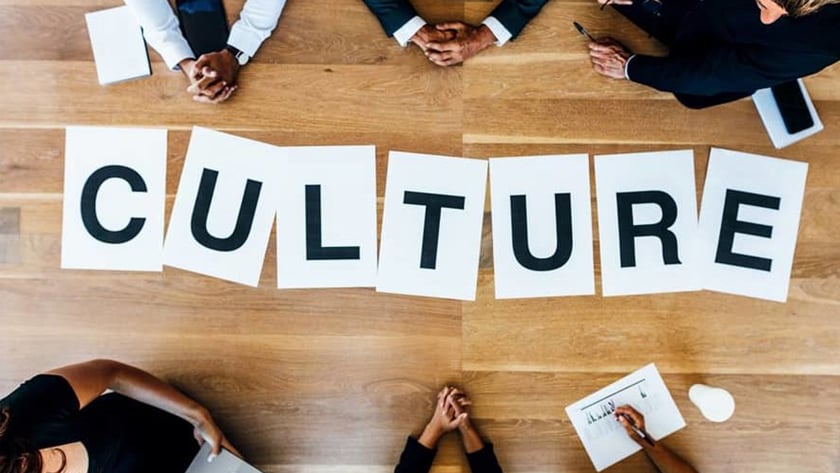 The Importance of Maintaining a Good Practice Culture
Out of all the marketing elements that go into growing an orthodontic practice and maintaining a strong brand, one that can be easy to forget is your internal brand. Your office culture has the power to shape how effective your practice is at providing the quality of care you aim for and your overall reputation. By creating and maintaining a positive work environment, you'll be able to present an ideal level of quality to your patients.
A Happy Staff Results in Easier Marketing
While the quality of treatment can certainly vary from practice to practice, the real difference-maker for prospects who are visiting the office for the first time and actual patients is the overall atmosphere they pick up from the office. Getting helped by staff members who are cheerful, easy to talk to, and who genuinely seem happy to be at work will create a positive memorable experience.
This type of environment is far more likely to result in patient referrals than offices where staff are grumpy or don't bother to engage with their patients. Having a strong work culture that promotes friendliness and where staff look forward to coming in will result in your patients taking care of much of your marketing for you.
A Positive Office Culture Keeps Quality Staff Around
The rewards of putting effort into your office culture will keep building off of each other as you keep the positive momentum going. When you have an office culture where people are excited to show up and put in their best effort day in and day out, you'll be much more likely to see low turnover rates.
In the longrun, this will save you time, money, and plenty of headaches since you will have to deal with the process of hiring and training new staff less often. And when it comes time to replace someone, or if you need to expand, your strong work culture will help you attract top talent.
On the other hand, struggling to retain quality staff is not only a sign of a problematic work culture, but it will also make it much harder to build any momentum towards improving the culture.
Creating a Strong Work Culture in 2021
Having a healthy work culture that makes your orthodontic practice more competitive when it comes to attracting top staff doesn't happen on its own. And since millennials heavily prioritize work culture when looking for work, you won't be able to make your orthodontic practice stand out in your market without a solid plan for creating the best work environment possible.
Ideally, your practice should be able to come up with a tangible list of values for how you deliver treatment as well as conduct within the office. This will help you start strong and stay consistent with your work culture.
These values should also be used as metrics for how you hire new team members and assess any grievances. Do your new prospects seem friendly, honest, and ready to conduct themselves professionally within your office? You should be able to clearly answer these questions with each new hire.
By putting heavy emphasis on a supportive and cheerful work culture and making the effort to maintain it over the years, you'll get to watch as your orthodontic practice reaches new heights of success.
Ortho Sales Engine specializes in marketing solutions for orthodontists, combines more than 20 in-house services to create customized, repeatable marketing systems, and serves as a trusted partner to doctors and their teams. To learn more or schedule a free consultation, visit orthosalesengine.com.