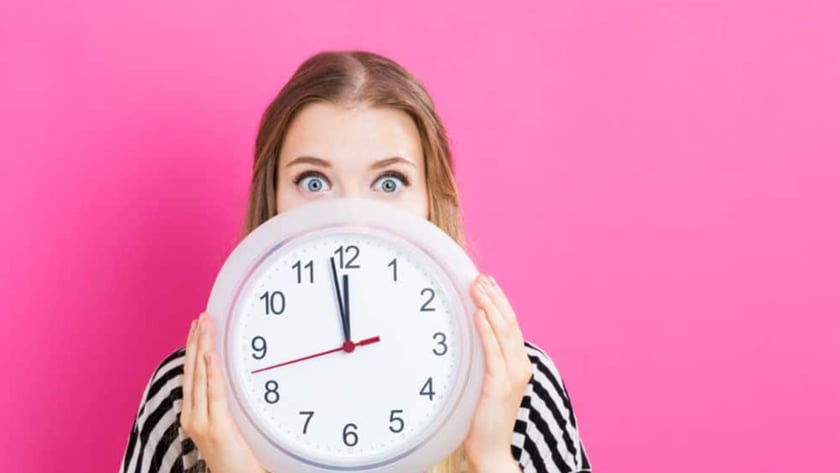 The Best Times for Orthodontists to Post on Social Media
For orthodontists and other healthcare professionals, knowing how and when to reach your audience is an important way to attract new patients. This is especially the case when practices invest the time needed to have an active social media presence. Simply creating content and posting to a list of active followers doesn't guarantee each post will get the amount of engagement that is hoped for.
To have a successful social media presence, it's important to know when your audience is most likely to see the content you're posting and when they're most like to engage with it. Here are some best practices to follow to get better results from your social media marketing initiatives.
When Is the Best Time to Post Content?
While social media engagement levels vary from industry to industry, according to referral md, for most U.S. healthcare practices, the best times during the week to post social media content are Wednesday and Thursday between the hours of 12 p.m. and 3 p.m. The weekends typically see the least amount of engagement, as do early mornings and evenings. While these results are averages and are highly dependent on the type of content strategies being utilized, these figures should serve as a guideline for when orthodontic practices are likely to see the best results.
What are the Best Social Platforms to Use?
Facebook
Facebook boasts over 1.8 billion active users a month, making it the most significant social media network in the world. It's due to these statistics that a Facebook presence should be one of the first stops for practices looking to expand their brand awareness and social following. Company pages and service reviews make this platform an excellent source to generate new clientele and create a great environment to interact with your customers.
Instagram
While Instagram may not seem to be the best outlet for healthcare practices, there are many creative ways orthodontists can use this platform to their advantage. "Smile Of The Week" posts and fun-loving memes are a great way to add personality to your business while utilizing unique tags to reach a wider audience.
Linkedin
Linkedin is a great way to network with other business professionals in your industry as well as establish your company as a reputable and trusted source of industry-specific information. Linkedin groups are a great way to address common problems and solutions relevant to your services and create an excellent platform to generate new referrals.
Consistency is Essential
Regardless of the social media platforms you use, consistency is the key to a successful marketing campaign. A consistent schedule of posting benefits practices trying to connect with their audience. First, regular posts prove to your audience you are confident about your practice and understand what's relevant in the industry. Second, regularly reaching out to your audience shows that the customer service experience is an integral part of your business, which can help differentiate your services from the competition.
However, for busy practices, maintaining a consistent approach to their social media outreach can be difficult to manage. This is where the benefits of enterprise marketing solutions like Ortho Sales Engine come into play. Ortho Sales Engine is a full-service sales and marketing solution specifically for orthodontic practices and designed to automate all business marketing functions. By increasing awareness, creating new content, and developing a regularly managed social media presence, Ortho Sales Engine provides a comprehensive solution to generating new leads and reaching a wider audience. Call today to see how Ortho Sales Engine can benefit your practice.
Ortho Sales Engine specializes in marketing solutions for orthodontists, combines more than 20 in-house services to create customized, repeatable marketing systems, and serves as a trusted partner to doctors and their teams. To learn more or schedule a free consultation, visit orthosalesengine.com.