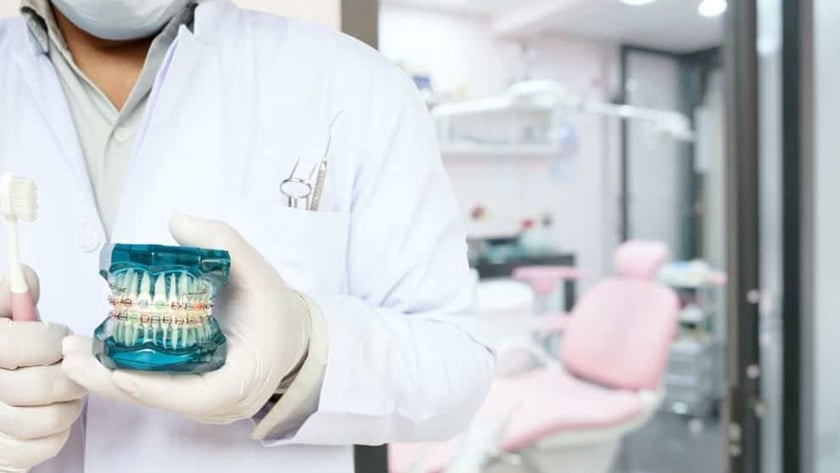 Reinventing Your Orthodontic Brand
No matter what industry you are in, branding matters. Not only does it give you an opportunity to stand out in your market, it also gives you confidence in your business identity while helping guide your values. However, not every orthodontic practice focuses on building a solid brand. Whether you got started years ago or are opening a new practice, it's worth taking a look at your current branding to see if there are changes to be made.
Update Your Logo
A good logo will leave a lasting impression on consumers, giving them an idea of what you value as an orthodontic practice and your place in the local community. It's a quick-view item that should say a lot in a little time, and it should also be pleasant to look at. If your logo is out of date or you never put much thought into it to begin with, you should look into ways to redesign or update your logo. Perhaps you can replace it altogether to be more relevant to your audience, or maybe it just needs a bit of a retouch to make it feel more contemporary. In any case, investing in a good logo design will be well worth it.
Modernize Your Website
The standards for web design have only continued to increase over the years, leaving users with higher expectations for websites they visit. If your orthodontic practice has been up and running for some time now, you could be due for a refresh on your website. Websites that feature outdated graphics, tacky typefaces, or old images are likely to lose people. Focus on making your website look clean and easy to navigate along with including new, high-resolution photos.
Another great way to make your website feel more modern is by including more video content, such as a background video. Using flat graphics, as opposed to the old-fashioned graphics that mimicked shadows, will also make your website look updated. Additionally, this strategy is simply more user-friendly since the brain processes these types of graphics more quickly.
Update Your Messaging
It's simply good practice overall to keep your website updated with new content for plenty of reasons. Updating your online content can help boost your SEO since search engines tend to bury websites that stay stagnant. If you intentionally overhaul your messaging on your website, it also gives you a chance to keep your brand for your orthodontic practice fresh.
Perhaps it's time to make your official mission statement easier to see on your website. Or maybe there are descriptions for some of your products that are now a bit dated. You could also try being more intentional with your content marketing strategy or start sending out a newsletter to your current patients and leads. Whatever the case may be for your orthodontic practice, look for ways to update your messaging to keep your brand up-to-date.
When looking to refine your marketing, be sure to make use of any analytics available to you. This will help you stay informed about what parts of your branding are working and what might need to be tweaked. No matter what, stay true to your values and clearly communicate them to your patients and prospects.
Ortho Sales Engine specializes in marketing solutions for orthodontists, combines more than 20 in-house services to create customized, repeatable marketing systems, and serves as a trusted partner to doctors and their teams. To learn more or schedule a free consultation, visit orthosalesengine.com.