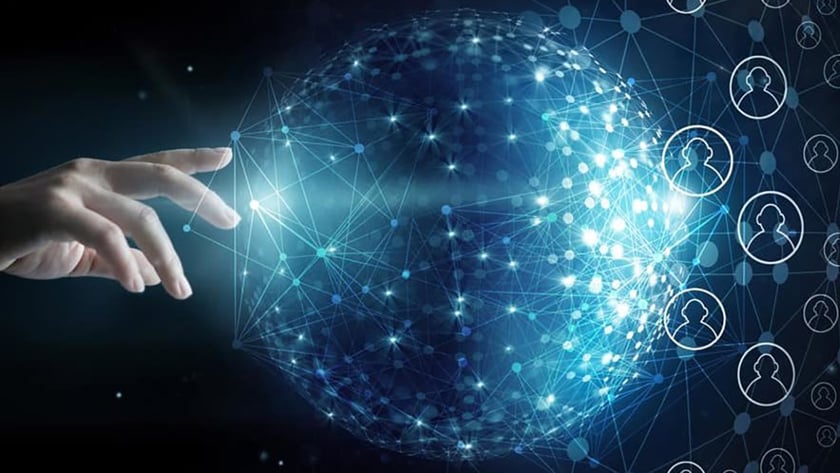 Reach Potential Orthodontic Patients With GMB Heatmapping
Your potential patients are out there, somewhere. Now you can get the inside scoop into just where they are. Google My Business (GMB) is an essential free online platform for any small business, and it contains an array of helpful tools to help draw patients to your orthodontic practice. A particularly useful tool within GMB is the heatmapping feature found within the "Insights" section.
What is Heatmapping?
Heatmapping, in the context of GMB, is a graphic that shows you on a map of your local market where people are requesting directions to the address of your orthodontic practice. The areas where there are lots of requests for directions will show up with purple shading over it. The darker the shade of purple, the "hotter" your business is in that area. By giving these insights, the heatmap serves as a visual representation of where your business is coming from.
While this function has been around on GMB since 2014, the most recent update enhances its usefulness by giving more detailed information about the precise areas direction searches are coming from. You can zoom into the shaded areas to get a look at the cities with the most searches and even the specific neighborhoods. This detailed look into where your potential customers are when they search is a great step up from trying to guess based on the location of your office.
How to Use GMB Heatmapping to Your Advantage
One of the most valuable insights you gain from using the GMB heatmap is seeing how far some of your potential patients are willing to drive to get to your location. Perhaps you have been thinking too small and missing out on potential patients in the outskirts of your local metro area. Conversely, if your directions searches are more localized, you know to focus your efforts on your immediate surroundings. In any case, you can use this information to better optimize your advertising.
For online SEO, you can include keywords to reach the areas with the most searches. The neighborhood location insights are particularly helpful in denser urban areas where people tend to identify strongly with a given neighborhood. This strategy can also expand to your social media posts, where you can more precisely use hashtags and geotagging to reach potential patients in a specific area.
For traditional advertising, such as posters, billboards, or radio, you can target your ads in areas where you are more likely to get good responses. You can also use these location insights to better target any community outreaches or special events. For instance, if you ever have staff from your orthodontist office visit schools as guest speakers, you can determine if there are more schools you should be visiting to potentially draw in new patients.
Another potential use of the GMB heatmap is to get a better idea of good locations for additional offices if that is part of the plan for your orthodontic practice. If your business is seeing rapid growth in terms of numbers of patients and you notice a particular area where people are driving from to get to your office, a new office in that location could be profitable.
To use the potential that comes from GMB heatmaps, you can create a GMB profile for your business and use the heatmaps function found in the "Insights" tab.
For more information about Google My Business, heatmapping, or other cost-effective marketing tools, call OSE at (843) 561-9614.
Ortho Sales Engine specializes in marketing solutions for orthodontists, combines more than 20 in-house services to create customized, repeatable marketing systems, and serves as a trusted partner to doctors and their teams. To learn more or schedule a free consultation, visit orthosalesengine.com.