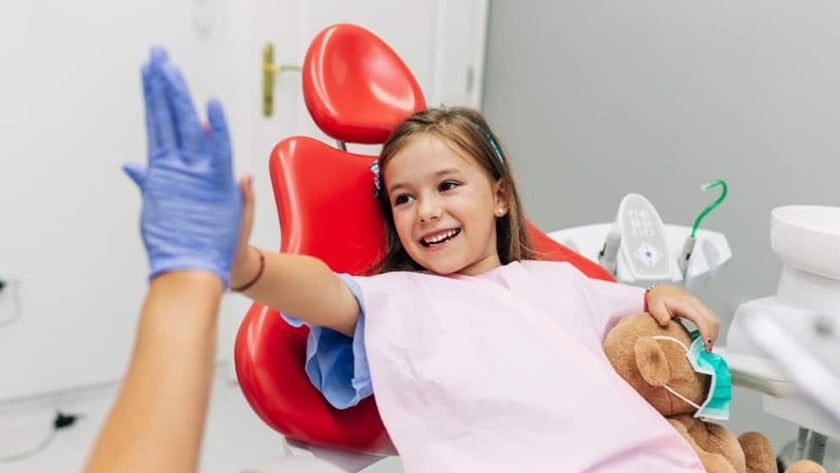 Patient Rewards Programs for Kids at Your Orthodontic Practice
It's no secret that kids generally don't like orthodontic offices (or any healthcare office for that matter). It can be a struggle for parents just to get their kids out the door and into your office, let alone get them to practice good oral hygiene. 
By instituting patient rewards programs that make kids excited to visit your office and motivate them to do the right thing, you are lessening the burden for parents in the process. If parents and kids are happy, you will be too. Here are some ideas for awesome patient rewards programs.
Record Points in Patient Software or on Rewards Card
You can decide on point values and record them in your patient management software, or you can hand out cards that patients will need to bring in with them that load up the points for you. Once a patient reaches a milestone, they collect their prize. You can choose to hand out gift cards to places kids like, such as a nearby ice cream shop or restaurant, or you could choose to hand out swag. It is completely up to you. The beauty of the patient rewards program is you can choose to tally up points based on excellent oral hygiene, getting good grades, or referring a friend, which will incentivize patients to keep coming, listen to your advice, and tell their friends about you. Keep in mind, if you choose this patient rewards program, the responsibility falls on your team to keep up with the points. 
Earn Badges
Another great idea for a patient rewards program is to give kids collectible badges for their good deeds. You can create badges for various things, such as keeping up with brushing or wearing your company t-shirt. The possibilities are endless! Kids love collecting fun items, especially when they have earned the item for doing something special. Plus, this patient rewards program is super easy, affordable, and makes for great advertising when kids wear their shirts or put the badges on their backpacks. 
Raffle
Get a fun bowl or hat and let kids throw their name into it when they have done something good, or at the end of their visit. At the end of the month, draw someone's name to be given a special prize or the title of Patient of the Month. You can also announce the patient on social media to make them feel extra special and bring awareness to your involvement and engagement with your patients.  
Treasure Chest
The treasure chest patient rewards program is the perfect method to give every kid that visits your office a special treat. What you need to do is get a fun chest, bag, or even dedicate a closet to your swag, and kids can either close their eyes for a mystery prize or choose an item they want from the chest. Some fun items can be sunglasses, pencils, tattoos, and more! This method gives instant gratification and a reward for everyone, ensuring your patient's happiness when they leave your office while also promoting your office.
Patient rewards programs are extremely important for your practice if you treat kids because they may not care much about the results from your treatments, but they do care about having fun in your office. If you can make your practice an exciting and enjoyable experience for kids, parents will choose to come back to you again and again. 
Ortho Sales Engine specializes in marketing solutions for orthodontists, combines more than 20 in-house services to create customized, repeatable marketing systems, and serves as a trusted partner to doctors and their teams. To learn more or schedule a free consultation, visit orthosalesengine.com.