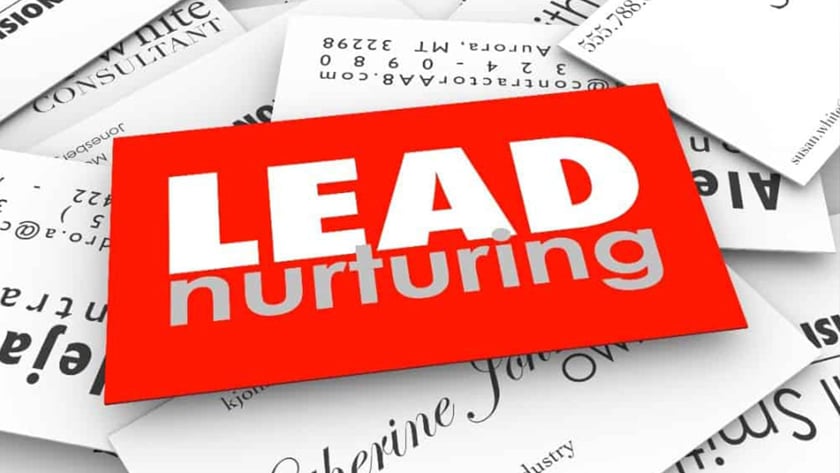 Nurturing Leads for Your Orthodontic Practice
Good news! Your orthodontic marketing practices are working. People are seeing your posts on social media, you're getting new email addresses, and your SEO strategies are boosting your search engine results page rankings. However, your work is far from over.
Gaining new leads is only a fraction of the equation when it comes to earning new patients for your orthodontic practice. When you gain leads, you'll need to nurture them to convert them into active patients.
Don't Be Too Salesey
One of the quickest ways to get rid of a lead is to immediately start pushing for a sale. Think of every lead like a new relationship. While this is generally true for most businesses, it's especially important as a medical practice. You'll need to continue to build trust until they are ready to jump on board and become a patient at your practice.
Focus on addressing how the lead was generated. Use any available information you have about your lead to personalize follow-up communications. For instance, if a patient responded to an ad about Invisalign, you shouldn't talk to them about traditional braces or early orthodontics. Instead, focus your messaging on addressing key concerns patients typically have about orthodontic treatment, such as cost and keeping their teeth clean.
As you demonstrate that you're an expert and genuinely care about their concerns, they'll gradually feel more and more comfortable about the idea of becoming a patient. Just remember, it takes patience to earn more patients.
Ways to Nurture Leads
When you gain leads, you'll have plenty of ways to follow up. Again, pay attention to how the lead was generated and use any analytics available to personalize your follow-up communication.
Email is a great way to maintain communication with leads. Make sure you segment your email addresses into lists. These segments could include leads with kids, college students looking to start treatment before their careers, people who inquired about payment options, and more. By personalizing your emails, you'll avoid having your emails look like spam while also showing you care enough to send them the information they are truly interested in.
On social media, be sure to pay attention to comments and direct messages. Thoughtfully answer any questions your followers ask. If you answer questions in the comments, even those who don't follow you will see that you're taking the time to follow up, and they will now have that helpful information as well.
Of course, one of the best opportunities to nurture leads is by having staff members available to answer phone calls. It's hard to beat the helpfulness of having a real person to talk to who can answer any questions right away. If the conversation gets steered in the right direction, phone calls often lead to new appointment bookings.
Having a live chat function on your website offers a similar benefit. While perhaps not quite as personal as a phone conversation, online chats offer a great deal of flexibility for both people involved.
As you focus on the needs and concerns of the leads you generate and continue to nurture those relationships, you'll find yourself earning more new patients.
Ortho Sales Engine specializes in marketing solutions for orthodontists, combines more than 20 in-house services to create customized, repeatable marketing systems, and serves as a trusted partner to doctors and their teams. To learn more or schedule a free consultation, visit orthosalesengine.com.