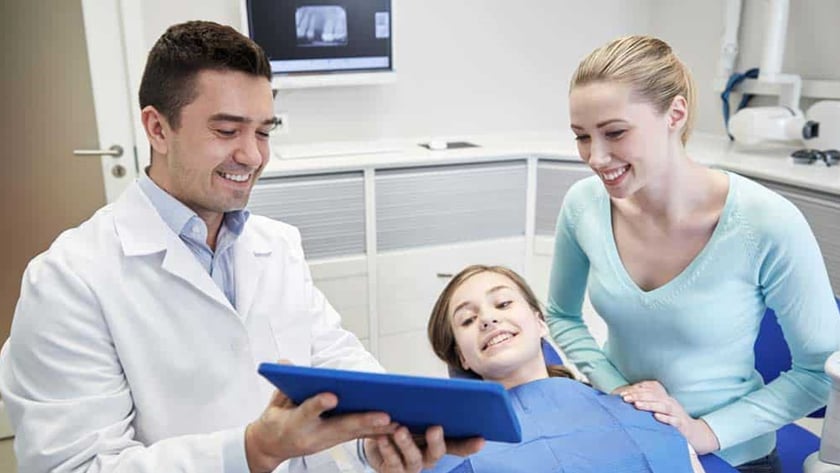 Marketing Your Orthodontic Practice to Moms
For pretty much any orthodontic practice, preteens and teenagers will be the bread and butter of your business. Of course, these kids aren't the ones picking the orthodontist and paying for treatment. Overwhelmingly, moms make up the bulk of the decision-makers when it comes to starting orthodontic treatment. This means your marketing will need to be finely tuned to reach this demographic. Here are some of the most important things to keep in mind when marketing your orthodontic practice to moms.
Polish Your Google My Business Page
Your Google My Business (GMB) page will be essential for local SEO. Since moms are typically busy, they're going to be searching for orthodontists conveniently located near them. As a result, you want your orthodontic practice to show up in the top three listings for these local searches.
Beyond that, you'll want to include the right photos for moms to get a quick glance at what to expect from your office. Included should be photos of your waiting area, photos of smiling kids with braces, and photos of yourself and your team positively interacting with patients to give a good impression right off the bat.
Having a GMB page also allows people to view reviews, which are especially important to moms.
Stress Affordable Payment Options
Being a parent means being smart with money, and moms will be on the lookout for affordable ways to pay for braces. That being said, it's important to not advertise your orthodontic treatment options as "cheap" or to use language like "lowest prices in town." When it comes to orthodontics, there's definitely an understanding that you get what you pay for, and moms are very aware of this. Instead, emphasize how insurance can help pay for braces and advertise affordable payment plans and financing options.
Include an Orthodontist Bio
Moms are going to be especially careful with any practitioner they choose for their kids, so doing everything you can to make them feel comfortable with you as an orthodontist will go a long way. When you create your website, be sure to add a section with an orthodontist bio. This section should highlight your qualifications and experience, but it should also emphasize a more approachable side of who you are. Talk about your hobbies, perhaps a few silly facts about yourself, and why you love doing what you do. If you're a parent yourself, definitely mention it in your bio to build more trust.
Focus Your Content Marketing
Much of your content marketing strategy should be focused on making moms feel comfortable with your practice. Discuss topics like how to make braces-friendly meals, how to get your kids excited about braces, and other relevant topics to make it clear you get what moms prioritize for their kids.
Reaching Moms on Social Media
Facebook use in the U.S. is actually on a downward trend. However, its usage is trending upwards with moms, with 81% of moms using the platform regularly and 51% saying it's the social media platform they turn to first for recommendations. Instagram use among moms is also on the rise, making it another important social media platform to use to reach moms.
For each marketing channel you use to market your practice to moms, whether it's sending email newsletters, social media posts, or paid ads, be sure to also emphasize treatment options for themselves as well as their kids. By tending to this crucial demographic well, you will see your new patient list rise and experience steady growth in your market.
Ortho Sales Engine specializes in marketing solutions for orthodontists, combines more than 20 in-house services to create customized, repeatable marketing systems, and serves as a trusted partner to doctors and their teams. To learn more or schedule a free consultation, visit orthosalesengine.com.