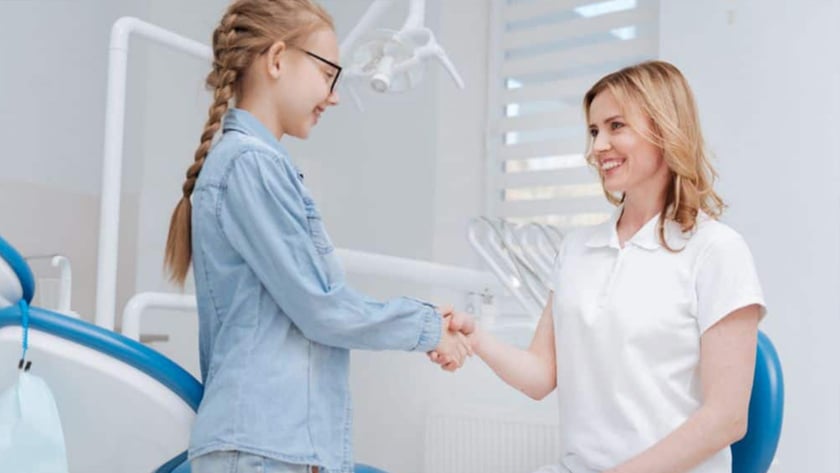 Keeping it Personal at Your Orthodontic Practice
Think back to the last time you received a handwritten note from someone. You may have to delve deep into your memory bank to remember receiving a personalized note, hand-crafted and meant especially for you. It seems as though the days of personalizing communications is over, replaced by all things digital, but you can set yourself apart from your competition. Keeping it personal at your orthodontic practice is possible. Here are some tips on showing your patients and potential patients how much you care.
Personalized Notes
Your patients are the number one reason your business is here today. Without them, you wouldn't be able to stay afloat, so let them know how much you care about them and their outcome. Write them a nice note after your first consultation with them, letting them know that you're going to be there for them throughout the entirety of their treatment. Send another to them once they've finished their journey. Show them that throughout this process, you're their number one supporter. It only takes a moment to make someone's day. Showing your patients how much you care can also benefit you with by providing new patients, as many people who are in the market for an orthodontist ask their friends and acquaintances who they recommend. Be the one they recommend.
Introduction Letters
Take a moment to introduce yourself to potential patients and dental practices in the area. Construct a letter to dental practices showing them you're the one their patients can trust. Oftentimes, dentists will refer their patients to a certain orthodontist they have worked with in the past. It's a partnership that develops over time, and being able to partner with a dental practice can be very beneficial. Take some time to include key items you want these practices to know, including:
A brief history of you and your practice

Why they should refer their patients to you

A list of services and products you offer

Your contact information

An invitation to meet with you personally over lunch or coffee
Take the time to sign it and show you will work diligently to ensure their patients will achieve the best possible outcome.
The Importance of Getting Personal
In this day and age, we live almost completely digitally. We can call someone from our watch, connect with the click of a button and have access to information within seconds. With all of this, there comes a disconnect between provider and patient. You hope to be with your patients for years, and building a solid relationship with them is crucial. Taking a little extra time to personalize their experience will let them know they're not just another file in the system and that you realize each patient is an individual who comes with their unique set of treatment needs. Personalizing this experience can lead to long-term relationships with dental offices and referrals from satisfied patients. It's more than just a handwritten note – it's a sign that you care.
Taking a minute to write something sincere to someone can mean the world to them. Set yourself apart from the other practices in the area and show your patients and potential patients that you're the one who is going to have their best interests in mind. Show them you're the best source for orthodontic treatment, not only in expertise, but in patient service. Be the practice that brings back the personalized experience and show your patients they aren't just a number.
To learn more about setting your practice apart, schedule a free consultation with Ortho Sales Engine.
Ortho Sales Engine specializes in marketing solutions for orthodontists, combines more than 20 in-house services to create customized, repeatable marketing systems, and serves as a trusted partner to doctors and their teams. To learn more or schedule a free consultation, visit orthosalesengine.com.