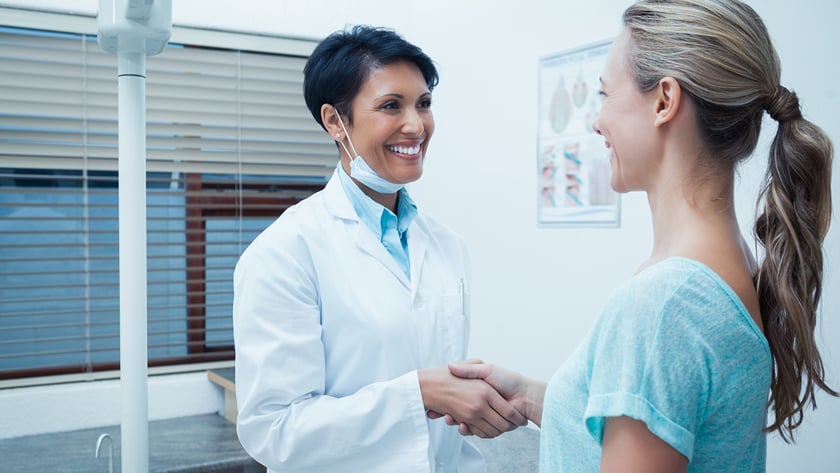 Increasing Dentist Referrals to Your Orthodontic Practice
Any orthodontist who has been practicing for any length of time knows just how valuable dentist referrals are. Not only can they drive up your patient list, they can also take a bit of stress off of you by reducing the amount of marketing necessary to grow your practice. If you're going to increase dentist referrals to your orthodontic practice, you'll need to be intentional about it.
Take the Time to Build a Connection
One thing to keep in mind about getting dentist referrals, especially if your practice is relatively new, is you won't convince dentists to refer their patients to you right away. Dentists want to make sure they keep their patients happy, and sending their patients to an orthodontist who does a poor job could ruin that patient's trust in them. You'll need to take the time to establish a connection before asking for a referral.
This can happen in a few different ways. One way to gain an advantage in this process is to join your local chamber of commerce. You'll likely meet local dentists and have time to build a positive relationship in person, which can make it far easier to ask for referrals.
Use LinkedIn
In-person connections are highly valuable for creating memorable connections, but you may not have this opportunity with every important dentist in your area. Not every dentist will be part of your local chamber of commerce, and some important connections may even be in the next town. By using LinkedIn, you can connect with dentists who can add to your referrals.
Post quality, original content and share articles to demonstrate your expertise and stay in the news feeds of your connections. Be sure to like and comment on the posts shared by them as well to create positive engagement.
Build Your Online Reputation
If you're not actively focusing on gaining more reviews online, it's likely that you're online ratings don't reflect the actual satisfaction of your patients. You may have convinced a dentist to start referring patients to your office, but they may backtrack if your online reputation doesn't seem up to their standards. By finding ways to ask for reviews, you'll get more happy patients influencing your online reputation.
Leave Brochures at the Office
Sometimes, it pays to be a bit forward. If there is a local dentist office you haven't connected with yet, stop by to introduce yourself and drop off some professionally designed brochures. By you doing all the work for them, dentists simply need to take a moment to read the brochures and share them with their patients. It also doesn't hurt to bring in some tasty treats with you as a kind gesture (just be sure to avoid common food allergens like peanuts).
Don't Forget to Return the Favor
In that aim of creating positive connections with dentists to get referrals, you'll solidify your connections by keeping the relationship reciprocal. If your patients are in need of a dentist, you can refer them to dentists you trust. Be sure to share referring dentists' posts and content on social media. By taking the time to create a network of positive relationships with dentists in your area, you'll see your sales grow.
Ortho Sales Engine specializes in marketing solutions for orthodontists, combines more than 20 in-house services to create customized, repeatable marketing systems, and serves as a trusted partner to doctors and their teams. To learn more or schedule a free consultation, visit orthosalesengine.com.