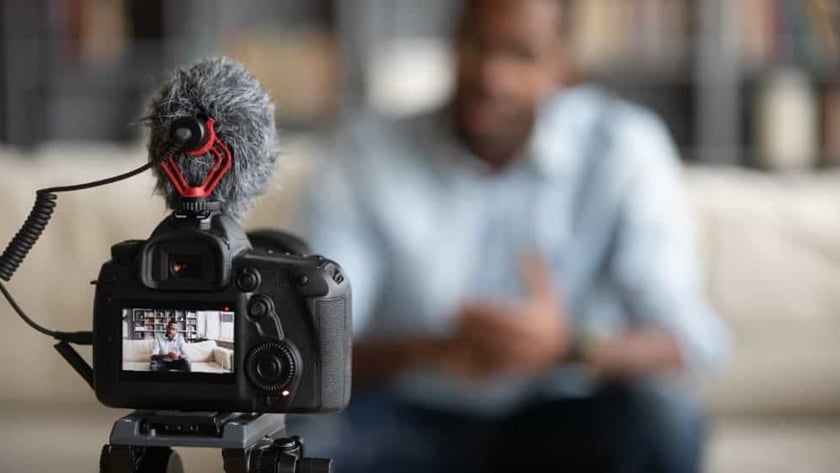 How to Use Video Marketing to Help Your Practice Stand Out
When it comes to marketing your orthodontic practice, it is time to get creative. In today's digital age, your audience would much rather watch a video about your practice than read about it. And even though your audience prefers the easy access to information that electronics provide, they also value and support brands and practices that they feel personally connected to. That's where video marketing comes in. 
Video marketing is a great way to highlight information and also convey emotion in a way that grabs your audience's attention, which is key to gaining new patients as well as keeping your existing ones. If you are smart, utilizing video can be a great thing for your practice. There are two different types of videos that your practice must have on your website. 
The Welcome or "What Sets Us Apart" Video
Walking your patients through what they can expect at your practice in a friendly and comforting way is so impactful in making your patients feel right at home before visiting your office. Instead of reading about your passion and welcoming environment, prospective patients can see it for themselves. Patients love these videos because it helps them feel more at ease and reduces uncertainty before they step through your doors because they feel like they already know you. Gaining your audience's trust with the welcome or "What Sets Us Apart" video is crucial in getting them to take the leap of faith, and try out your practice. 
This type of video is also a great tool to both show and tell about your office culture and the exciting technology you offer. Here, you can show off and differentiate yourself from other practices. Patients appreciate a short and sweet, eye-catching video that explains your services and answers their questions and concerns. A Welcome/"What Sets Us Apart" video is a great way to convey all of these things to your audience. 
Patient Testimonials
Word-of-mouth marketing is proven to be the best way to get patients, and patient testimonials are the next best thing. Real, authentic people raving about your practice speak volumes more than anything you could say.
It is important to show a range of patients with various demographics, such as age, gender, and ethnicity, as well as the various treatments and procedures that they needed. When you show a wide range of patients and treatments, prospective patients are more likely to find someone who looks like them and can relate to. When prospective patients see what you have done to help others like themselves, they start to trust that you can do the same for them. If done right, with high-quality video production, these relatable and emotional videos can have a large impact on driving new business. 
If you are not yet fully convinced you need video marketing on your website, it is important to note that search engines prioritize websites with videos, versus those with none. Not only are videos a great way to engage and connect with patients, but they also make your website easier to find when searching through Google. In fact, videos now appear in 70% of the top 100 search result listings. It is expensive to do right, but when you do video marketing the right way, it can boost your SEO, increase patient satisfaction, and improve the overall success of your practice. 
Ortho Sales Engine specializes in marketing solutions for orthodontists, combines more than 20 in-house services to create customized, repeatable marketing systems, and serves as a trusted partner to doctors and their teams. To learn more or schedule a free consultation, visit orthosalesengine.com.