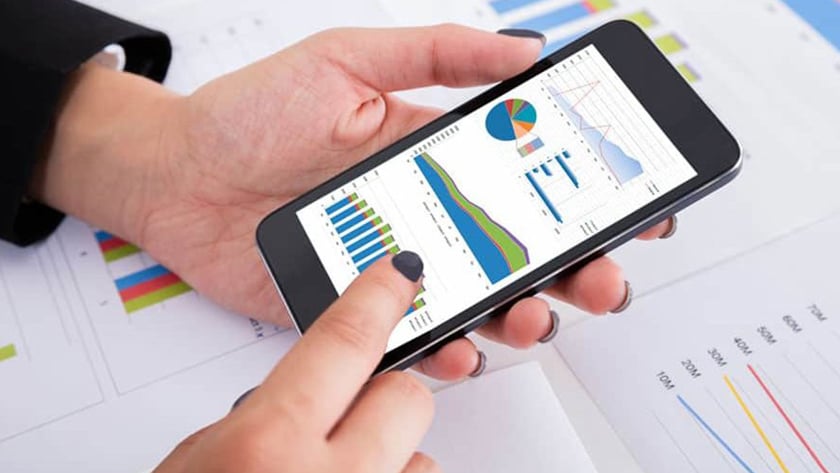 How to Use the Marketing Analytics You Are Tracking
You've developed and executed a marketing strategy for your orthodontic practice and are now waiting to see how things play out. Perhaps you've already drawn in new patients and are experiencing growth. Awesome! But what is really happening on your website and social media pages? How are your patients finding you? These sorts of detailed insights, and more, can be gained by using marketing analytics.
When you get your free Google Analytics account set up, you gain access to multiple types of insights into your online marketing. Once you have these insights, you can further fine-tune and optimize your online marketing strategies to grow even more.
See How People Get to Your Website
When using Google Analytics, one of the most crucial tabs to pay attention to is the "Acquisitions" tab. Here, you get a detailed look at where your web traffic is coming from. You can look at different sections, such as organic searches, social channels, and paid search ads, and look at different statistics on each. You can see how many new users are coming to your website from each area of your online marketing. You can also see your "bounce rate," which measures the percentage of users that get to your website only to quickly leave.
Perhaps you notice that your social media posts aren't driving much traffic, or your pay-per-click ads generate a disproportionate amount of your web traffic. These statistics would tell you your social media strategy should change and that your website needs better SEO to drive organic traffic. From here, you can focus on areas in which your marketing strategy needs adjustment.
Know Your Audience Better
You not only get a look at how people get to your website, but you can also take a look at who your audience is. Everything from where your audience is located to your audience's demographics can be discovered by looking at the audience tab. You can see the same type of statistics for different types of people that visit your site, even based on the interests of your visitors.
By gaining insight into the types of people that have high return rates and interact with your website more, you can start to tailor your marketing to target your ideal audience better. For instance, if you notice people who love sports often visit your website, make it more of a point to showcase options such as Mascot Braces if you offer them.
See How People Behave on Your Website
Under the Behavior tab, you can get a detailed look at the flow that happens when people visit your website. This section lets you see how long people stay on each page of your website and how they got there from other parts of your website. Using this tool, you can see which pages are performing well, which ones are sending people to other pages on the site, and which ones could use improvement. Perhaps some pages need improved copy and clearer calls to action (CTAs). You also might need to think about how easy it is for users to navigate to the pages that lead to the most conversions.  
Simply getting insight about your online visitors isn't enough to reach your full growth potential. Digest the data you get through marketing analytics and make changes where you need to, and you could see the kind of growth you didn't even know was possible.
Ortho Sales Engine specializes in marketing solutions for orthodontists, combines more than 20 in-house services to create customized, repeatable marketing systems, and serves as a trusted partner to doctors and their teams. To learn more or schedule a free consultation, visit orthosalesengine.com.