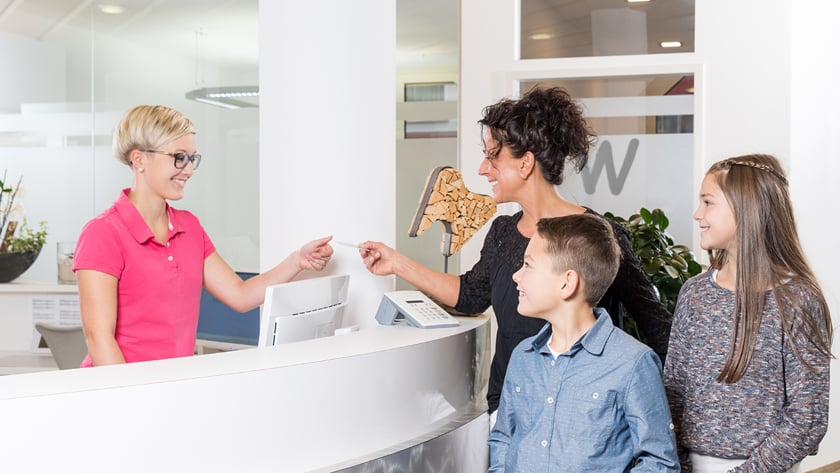 How to Recession-Proof Your Orthodontic Practice
The bulls and bears will continue to duke it out as long as the stock market exists, but you don't want these economic fluctuations to affect your practice any more than necessary. Having a solid plan in place can smooth out the ups and downs and allow you to focus on your patients, current and new.
Here are some tips to keep your practice profitable.
Keep Marketing
It can be tempting to stop your marketing efforts when things are really good, and when things are looking bad. It can seem redundant to be marketing yourself when business is booming, and marketing can seem like the easiest thing to cut if the budget gets tight.
The best thing you can do for your practice is to keep your marketing plan on track, regardless of the economy.
Stockpile Leads When the Economy Is Strong
It is said that leads need to be touched at least seven times before they become customers. This also translates to patients. If you wait until your patient load lessens because the economy has dipped to ramp up your marketing efforts, you could be waiting months before your leads become new starts.
Using contests and lead magnets to collect contact info on prospects when your practice is busy gives you more time to reach out to them numerous times before you really need them to fill your chairs. Spend your ad dollars on pay-per-click and other online advertising to reach a larger audience while the economy is good, then when things slow down, you'll have warm leads to turn into new starts by continuing to nurture them through social media posts, emails, and follow-up calls. You may even be able to find someone to help make sales calls on a commission-only basis if you have too many leads for your regular staff to handle.
Keep Your Website Updated, Optimized, and Mobile-Friendly
There's nothing worse than turning to your website when you really need it, only to find it is outdated, not user-friendly, or even non-functional. Use good economic times to make major upgrades to your website, like adding new pages, increasing speed, reviewing SEO for the entire site, revamping all of the content, and converting it to a mobile-friendly version, to ensure it is working its hardest for you when you really need it. You can even have extra blog posts written to save for a rainy day.
When that rainy day arrives, your website will be ready to work for you and you'll have blog posts that can be shared to keep your website content fresh without breaking the bank. You can also continue to make small changes, such as updating staff pages or adding information here and there on existing pages.
When the Economy Decreases, Increase Your Customer Service
Going above and beyond in your customer service doesn't cost you more, and it can mean the difference between a patient recommending you to their friends and them not saying anything and having that potential patient go elsewhere.
Promise little-to-no-wait appointments and offer a small gift card to those who have to wait more than 10 minutes. Research a patient's insurance options during their initial consultation so they know what is covered before they leave. Take a minute to stop and see each patient or their parent even if their appointment can be handled by someone else on your team. These small gestures can add up and lead to referrals without adding to your budget.
A slowing economy or downturn in the market is nerve-wracking for anyone, but the effect is magnified even more for people like you who own their own practices. Making the most of the bull markets and continuing to work through the bear markets will ensure you have a steady stream of patients – and income.
Ortho Sales Engine specializes in marketing solutions for orthodontists, combines more than 20 in-house services to create customized, repeatable marketing systems, and serves as a trusted partner to doctors and their teams. To learn more or schedule a free consultation, visit orthosalesengine.com.