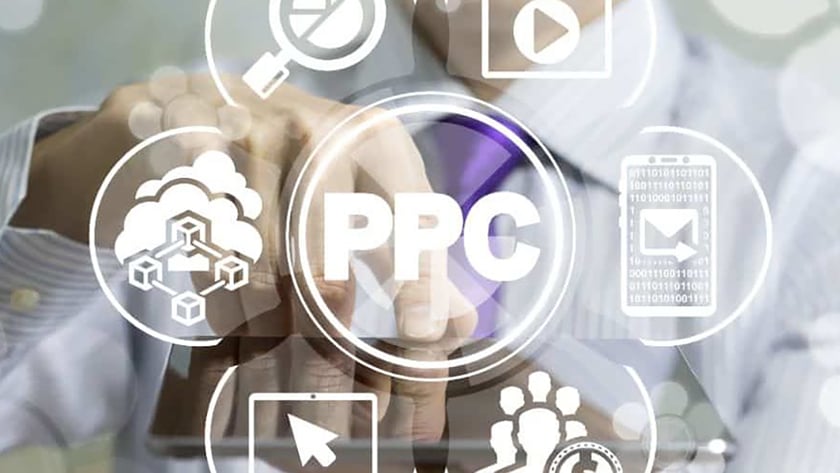 How to Create a Successful Orthodontic Pay-Per-Click Campaign
There once was a time when newspaper was one of the only means to advertise your business. Although this was a way to get your orthodontic practice in front of many people, they weren't always the right people. You're constantly working on improving your orthodontic marketing, which is why finding the right advertising method is crucial for building your patient base. With the emergence of online pay-per-click campaigns, you're now able to customize your advertising efforts to reach the people you want to reach. Here's how to create a successful orthodontic pay-per-click campaign.
What Are Google Ads?
Google Ads is the name of Google's pay-per-click (PPC) platform. This online advertising tool allows you to promote your services through Google Search, YouTube, and other sites across the web. Google Ads can help you reach your audience by targeting people who have expressed interest in your services and products. Given that every second there are billions of searches performed on Google, Google Ads are an effective marketing technique to drive relevant traffic to your website.
What Is Pay Per Click Advertising?
Pay-per-click (PPC) advertising is a model of digital advertising that drives traffic to your website by paying a fee each time one of your ads is clicked. This is an effective way to generate targeted visits to your website. The most common type of PPC is a paid search ad. You've likely seen this before when you've conducted a search using an online search engine such as Google. The user will type in the information they are seeking, such as "orthodontist near me." The search then triggers pay-per-click ads to appear. The business running the ad will pay every time a user clicks on their ad. 
Why PPC Works
Pay-per-click advertising is a more in-depth way to reach your target audience. Through targeting by online behavior, likes and interests, you're able to hone in on the right audience for your orthodontic practice. You're able to get a better customer, tailored just for you and what your practice is offering, as opposed to just anyone who happens to see your ad. Pay-per-click is a popular way to advertise various types of businesses, because you only pay when someone clicks your ad. You're able to target these ads by keywords your audience is searching for, thus gaining a more refined audience.
How Much Is Pay Per Click?
Now that you understand what pay-per-click advertising is, you may be wondering how much it costs. The broadest answer is that pay-per-click advertising costs as much as you can afford. As an advertiser, you will set a monthly budget and manage your spend. The pay-per-click advertising budget will often include the amount you will spend on ads, keywords, Google PPC Network, and your campaign development. The cost-per-click (CPC) is the average amount you will be charged for a click on your ad. Your average CPC is calculated by dividing the total cost of your clicks by the total number of clicks. While estimates vary, HubSpot estimates that the average CPC ranges from $1 to $7.
PPC Keyword Research add more about how to do keyword research
The first step in any successful pay-per-click campaign is developing your keyword list. You'll need to do some research on what keywords your audience is frequently searching for to better fine-tune your audience. Take some time to find the keywords best suited for your practice. Once you've figured out the right keyword for your ad, you'll need a place this keyword sends your audience to once they click on your ad. This is called a landing page, and this is pretty important for your audience.
Keyword research is part science and part art. From a scientific perspective, you will want to understand your customers and their behaviors. Through analyzing your clients behavior, you can better predict the terms they will use in the search box to land upon your products and services. From an art perspective, make sure you have a good understanding of what is on the hearts and minds of your clients. By connecting with what really matters to your clients, you can have a leg up on your competition. One good way to do this is to analyze the questions your clients ask and derive keywords from these questions.
Keywords typically fall into a few buckets, including brands, competitors, generic terms, and tangentially related concepts. For example, if you were running a campaign for your orthodontic practice, your research campaign may include the following:
Brand Name: Invisalign.
Competitors: <Business name for other orthodontic offices in the area>
Generic Terms: Braces. Silver Braces. Orthodontic Treatment Plan. Orthodontist near me. How to choose an orthodontist. Should I get braces. Best orthodontist.
Related Terms: Teeth. Smile. What foods can I eat with braces. Do braces hurt. Difference between silver braces and clear braces.
Your Landing Page 
Once a user clicks on your ad, it will lead them to a place where they hope to gain more information about your practice. They've searched for your keyword and have decided your ad best matches what they are looking for, so be sure to keep them informed once they move onto your landing page. A landing page (and the rest of your website, for that matter) should be easy to understand and concise, not confusing or full of too much information. Be sure your landing page makes sense and gives the user the information that they were looking for, while including some of these helpful tools:
Call-to-action button

Contact form

Phone number or other contact information
Your goal is to keep the user focused. They want more information about your practice, so be sure to give them a chance to gain that information and get in touch with you for more details.
Why Testing and Tracking Campaigns Is Important
Often overlooked, testing and tracking your pay-per-click campaigns is crucial to your future advertising success. A/B testing uses two versions of the same ad to see which one resonates better with your target audience. This is a good idea to try with every ad, as you may be surprised by which variation performs better with your user. Only creating one version of your ad may cause you to miss out on quality conversions.
Tracking your ad's success is also a critical step. If you don't track how your ads perform, you won't know what to do differently to achieve better results. Take the time to see how your ad campaigns performed and use that knowledge to construct an even better ad next time.
A Successful Orthodontic Pay-Per-Click Campaign
Creating a successful pay-per-click campaign for your orthodontic practice takes a little research and planning, but in doing this, you're able to find the patients who are right for you. Remember, find the keywords your users are searching for, develop a campaign around those keywords, be sure your landing page is clear and concise, and always test and track your campaigns. If you abide by these rules, you'll find better patients that will help build your practice and set it up for success.
Ortho Sales Engine specializes in marketing solutions for orthodontists, combines more than 20 in-house services to create customized, repeatable marketing systems, and serves as a trusted partner to doctors and their teams. To learn more or schedule a free consultation, visit orthosalesengine.com.