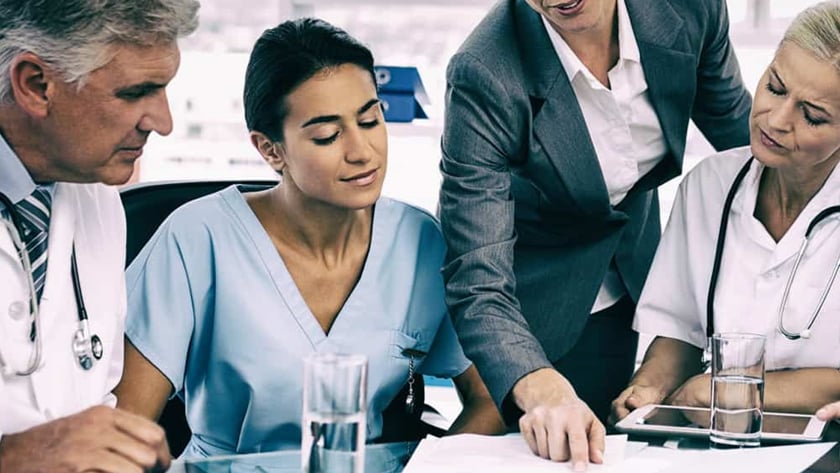 How to Complete a Competitor Analysis for Your Orthodontic Practice
Staying on top of the competition should always be a priority for any small business. As an orthodontic practice, you should know who the competing orthodontic practices are in your market and work to make your office stand out. This work starts with completing competitor analysis.
Why Is Competitor Analysis Important?
Any market is going to be crowded with multiple businesses offering similar services. And unless your orthodontic practice is located in a town with one traffic light, you likely have plenty of competition in your market. Simply knowing who your competition is and what they offer patients isn't enough to improve your marketing. Conducting thorough research on the competition will allow you to get the best results.
Ultimately, figuring out how to make your practice stand out will allow patients who need what you specialize in to find your practice. And when there's healthy competition between orthodontic practices, innovation and quality of care surge forward in the process.
Here are the three essential steps of an effective competitor analysis.
Identify the Competition
While you may think orthodontic offices are your only competition, be sure to research dentist offices in your market to see if they advertise orthodontic treatment. Your biggest competitors will be offices located nearest to you, but you should also pay attention to orthodontic practices that are a little further away. Well-known orthodontic practices can pull patients from further distances, including patients from your area, or a practice may be offering incredible pricing or payment options that patients will be willing to drive for.
Learn What Your Competitors Offer
The next step after finding your main competition will be to do some digging into what your competitors offer. Take the time to browse their websites and learn what they specialize in and seem to promote the most. Do they offer Invisalign? WildSmiles? Do they have a facial surgeon at the office? You should also look at the types of payment options they offer and what sort of technology they promote at their office.
Analyze Their Marketing Strategies
Just because you offer superior products and services doesn't mean you'll beat the competition. Pay attention to how competing offices are marketing themselves, including their content strategy, SEO practices, and social media engagement. Perhaps a competing office offers Invisalign and consistently mentions it in their blog while your blog content is mostly focused on other topics. This could be the answer to why it seems difficult for you to gain new Invisalign patients.
Maybe you notice very few competing practices posting regularly on Instagram. This could be a great chance to put more energy into this social media platform and gain more followers and engagement than the competition.
By identifying what your competition is doing well and where they can improve, along with how your own practice is doing in comparison, you can figure out where to invest your time and effort. If you find your office is killing it on social media but seems to get buried by competing offices in search results, perhaps it's time to revamp your content marketing strategy and homepage SEO. If you find your office is the only place in town to offer early orthodontics, consider expanding your early orthodontics webpage to boost awareness and push traffic to it through social media or online advertising.
In the end, your competitor analysis should show you how you can improve your sales and marketing, and how you can deliver even better care for your patients.
Ortho Sales Engine specializes in marketing solutions for orthodontists, combines more than 20 in-house services to create customized, repeatable marketing systems, and serves as a trusted partner to doctors and their teams. To learn more or schedule a free consultation, visit orthosalesengine.com.