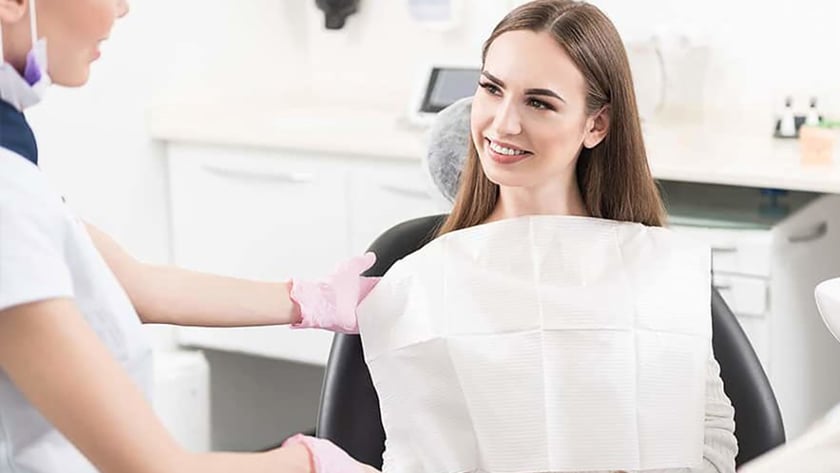 How to Achieve Same-Day Orthodontic Starts
Most patients believe that the process of getting braces on is a long one; however, there are ways for patients to get braces the same day as their initial consultation. You know the importance of starting patients with braces as soon as they're able, but patients often add time to their treatment plan by delaying having their braces put on, sometimes for months or years.
Some patients feel as though they don't have enough time in their schedule to have an initial consult, then come back to have their braces put on, or the gap in between may give them time to change their minds. As a result, offering same-day treatment can be beneficial patients and your practice. Here's how to achieve same-day orthodontic starts.
Prior to the Initial Consultation
When a patient schedules their initial consultation, mention that getting their braces during the appointment is a possibility and you will allot the time necessary to do it. It's a good idea to call the patient the evening before their initial consultation to touch base, see if they have any questions and confirm their appointment.
This call is also the perfect time for you or a staff member to mention same-day orthodontic starts. In effectively communicating with them, you can lead them to the decision to begin treatment the same day as their initial consultation. This can be especially effective for someone who is busy with a demanding career or a family.
The Initial Exam
After your phone call, the patient may now be considering having their braces put on at their initial consultation, so it's important to allot the time necessary to allow for the application. Make it easy on the patient, so they don't feel pressured or stressed. It's a good idea to offer to check the patient's options when it comes to insurance and payment plans as well to make this a seamless process for the patient. Again, be sure to express to them that any questions they have can be answered beforehand and all the details of their treatment plan will be discussed. This should be an effortless way for your busy patient to get their braces on and be out the door within a couple of hours.
Express the Benefits of Same-Day Orthodontic Treatment
Your patient may be on the fence about starting orthodontic treatment on the same day as their initial consultation, but remind them they're there for a reason, namely because they have concerns about their teeth. The best way to address these concerns is to execute a treatment plan in a timely manner, so they don't continue to affect the patient for longer than necessary. Remind them of the obvious benefits of this type of treatment, including:
Convenience: The patient is already at the office, so getting braces while they're already there is easy.

Time: Patients can lead very busy lives, so getting this part out of the way in one visit is key.

Money: By opting for same-day treatment, patients may be able to take advantage of a discounted price on their treatment.
By addressing all of their concerns and letting them know you want what's best for them and their busy lives, the patient can be put at ease, knowing they are beginning treatment right away and they're one step closer to achieving a beautiful smile. It works for all parties involved.For more information about how to grow your orthodontic practice, please visit Ortho Sales Engine or call (843) 561-9614.
Ortho Sales Engine specializes in marketing solutions for orthodontists, combines more than 20 in-house services to create customized, repeatable marketing systems, and serves as a trusted partner to doctors and their teams. To learn more or schedule a free consultation, visit orthosalesengine.com.