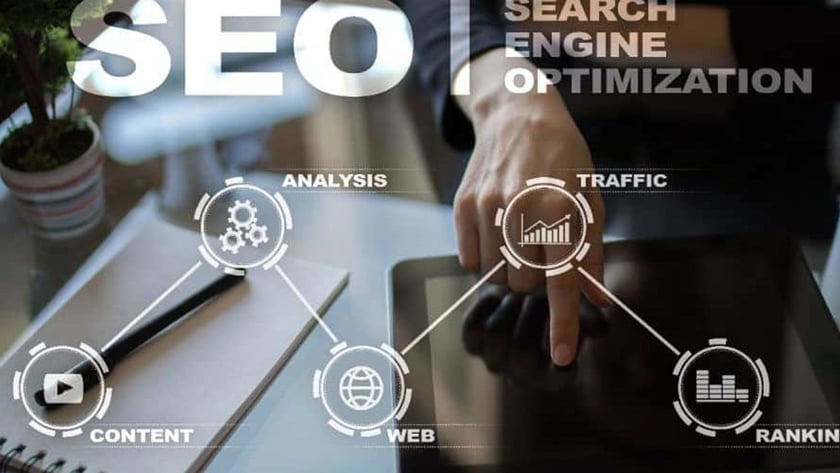 How SEO Affects the Online Ranking of Your Orthodontic Practice
Knowledge is power these days, and there's no greater provider of information than the internet. We turn to the internet to get answers, find ideas, learn new trades, search for businesses and so much more, which means your orthodontic practice must be able to keep up with the ever-changing cyberspace trends. Search engine optimization (SEO) is a major player in the game of search-engine rankings, so it's important to know how SEO affects the online ranking of your orthodontic practice. Here are some helpful tips on optimizing your practice.
About Google Rankings
When you're searching on Google, you'll notice the search results that appear at the top of your screen. They are there because Google has determined, based on your query, these results best meet your search. Using a sophisticated algorithm, Google's job is to figure out the user's intent and define which search results will be most beneficial. Since this algorithm is constantly changing, it's imperative to keep up.
What Factors Affect Your Practice's SEO?
One of the top factors when it comes to SEO is content. This doesn't mean any content will do, so keep in mind the following when creating your content:
Quality

Length

Relative links

Keyword optimization
Potential patients are going to want to do their research before contacting your practice, so ensuring you're creating content that's informative and easy to understand is key. Don't just put any content out there. Make sure it's relevant to your prospects. Longer articles seem to rank higher on Google, although this has never been a proven fact, and writing your content around a keyword is also suggested. Your patients are searching for specific keywords related to your industry, so give them what they're searching for to ensure they're satisfied and present yourself as an expert in your field.
Another factor to consider is outbound links to quality sources. Including some of these in your content can help Google rank your practice higher in the search results.
How Optimizing Your Website Improves Your Online Ranking
Slow-loading sites and those not optimized for mobile usage are more likely to drop in Google rankings. Users don't want to have to wait to see the information they're searching for and will move on to the next site if your site is proving to be too slow. A website's ease of use on mobile devices strongly affects Google rankings, so be sure that your site works properly on both large and small screens.
Adding in the quality content discussed above also influences how Google will categorize your site. Routinely adding content to your site encourages search engines to visit your site more and accurately rank it among (or preferably above) your competitors. And don't forget, a seamless user experience is a must when it comes to ranking higher in searches.
Your Online Success
When it comes to a perfect smile, you're the expert. You just need to let others know your practice is the place to go when it comes to achieving that smile. Most potential patients are going to look online to find out more about qualified orthodontists in the area, so it's important to keep these best practices in mind and be a step ahead of your competition.
Contact Ortho Sales Engine for more information on how to optimize your site for a strong online ranking.
Ortho Sales Engine specializes in marketing solutions for orthodontists, combines more than 20 in-house services to create customized, repeatable marketing systems, and serves as a trusted partner to doctors and their teams. To learn more or schedule a free consultation, visit orthosalesengine.com.