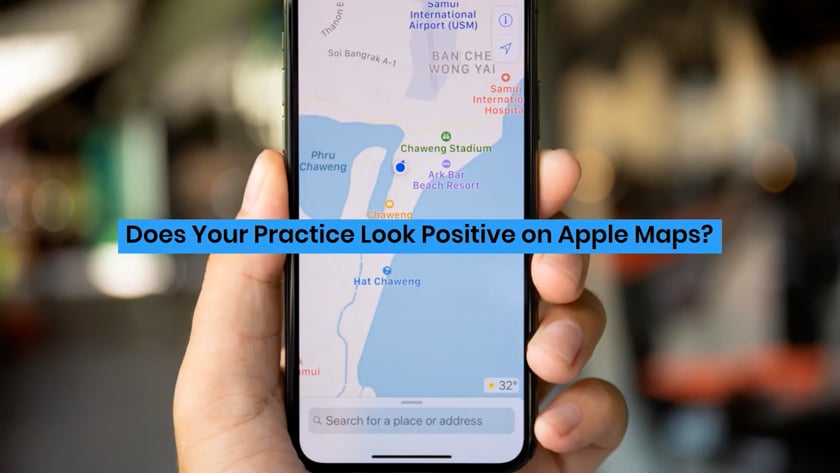 Does Your Orthodontic Practice Have Fake Reviews?
As an orthodontic practice, you know reviews can help or hurt you when it comes to obtaining new patients. As more and more patients are choosing where they receive their orthodontic treatment from online reviews, it is important to always be aware of what is being said about your business online.
Reviews that give honest feedback can help you improve your practice and lead to more growth. However, one-star reviewers that post intensely negative reviews may be just a competitor, spam bot, or disgruntled ex-employee trying to hurt your practice. 
Here are a few quick ways to determine if a review is fake.
Fake Reviews Are Vague
According to a study done by Cornell, a fake review often lacks detail. Real reviews typically focus on the specifics. For example, a truthful review may mention the front desk staff, their specific treatment plan, or even the bathroom. Not including specific information is one of the most obvious signs a review is fake.
Poorly Written Reviews
If a review has a multitude of spelling and grammar errors, there's a greater chance it is a fake. If a review uses more verbs than nouns in the description, there's a high chance that it's not real as well. For example, a review focusing on describing a practice with action words rather than focusing on specific concrete things usually points to a false review. The inclusion of excessive exclamation marks also points to a review being made up.
Reviewer History
Most of the popular online reviewing platforms typically have users register an account before posting a review as a way to avoid spam. Click on the user's name and go to their profile. If they have numerous similarly sounding one-star reviews your review was probably left by a troll rather than an actual patient.
What to Do with a Fake Review
Online platforms offer a way to report reviews that appear to be fake. However, some platforms make it more difficult than others to get the review removed. Google, for example, can take multiple business days to respond once you've flagged a review and requires a bit more concrete evidence than "This is not one of our patients." 
This is why it's important to respond to negative reviews even if you are still trying to determine their validity. In your response be brief, don't get defensive, and be polite. Ask the reviewer to get in contact to provide more information so you can assist if there is a real problem behind the review. Remember, other reviewers and potential customers will be able to see how your practice is responding to negative reviews. Responding appropriately can demonstrate to a new potential patient that you take all customer concerns seriously and are there to offer support.
Just as one great review doesn't equal immediate success, one bad review won't destroy your practice. It is important to manage your online reputation and appropriately deal with any fake reviews. At Ortho Sales Engine, we provide you with the tools and services you need to shine online and grow your orthodontic practice.
Ortho Sales Engine specializes in marketing solutions for orthodontists, combines more than 20 in-house services to create customized, repeatable marketing systems, and serves as a trusted partner to doctors and their teams. To learn more or schedule a free consultation, visit orthosalesengine.com.