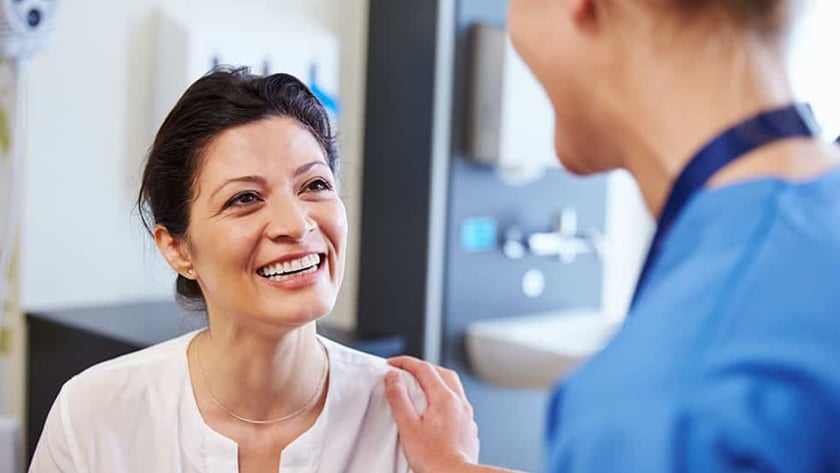 Differentiate Your Orthodontic Practice with More than Price
It can be easy to think there aren't many ways to make your orthodontic practice stand out from the crowd. After all, many orthodontic practices offer the same services, which can make it seem like the only way to differentiate your practice is by offering a lower price. However, there are plenty of ways you can let people know how your office isn't like any other orthodontic practice.
Unique Services and Products
While everyone can walk into an orthodontic office expecting to receive a set of braces, there could be far more that your office provides. For instance, not every orthodontic practice will offer dento-facial or early orthodontics. These can be services you heavily promote through various channels to make sure patients know they can turn to your practice for these treatments.
Another major service you may offer that can separate you from other practices is orthodontic surgery. Offering this service in addition to regular orthodontic treatment means your patients don't have to find a specialist or go somewhere else if they need surgery, which is more convenient.
If you offer alternatives to traditional braces that your competitors don't, they should be showcased in your marketing strategies. Every marketing channel, from your website copy to your social media campaigns, should make it clear your office offers more unique products such as self-ligating braces, gold braces, or WildSmiles. Just be sure there is a market for these options before you start carrying and promoting them.
Customer Experience
You've established your orthodontic practice offers products and services not all orthodontic practices can claim. But how do you further differentiate yourself from the orthodontic practices that do offer the same services or products? One way is to emphasize how great the patient's experience will be when they choose your practice.
If your office is open on weekends, has extended hours that are more convenient for patients, or offers unique, convenient ways of scheduling an appointment, be sure to emphasize these facts. You should also showcase special attributes of the office itself, such as if you have free snacks, games for kids, or multiple locations.
You can also mention the size of your team and introduce people on your website. If you have a smaller practice that is highly focused on one neighborhood or small town, emphasize the highly personalized nature of the experience and highlight the fact that your team builds strong relationships with the community. If you have a larger practice, focus on how the scale of your practice allows for shorter wait times and more flexible hours.
Trustworthy Image
There are multiple factors that play into creating and maintaining a positive image, and if you are able to strike the right chord with all of these elements, you can benefit from the image you have created. One aspect of your image is the visual representation of your orthodontic practice. Coming up with a memorable brand that is polished and professional is key in making your orthodontic practice stand out and desirable. Your website should also be clean, well-organized, and should include engaging visuals that enhance the user experience.
Of course, a key part of your image is your online rating. Obviously, you won't be getting positive reviews if your practice is subpar, but you also may struggle to generate positive reviews even if you have many satisfied customers. By using strategies to generate more reviews from a broader scope of patients, you will be able to organically boost your online ratings.
Your blog is another crucial way to boost your image. When you consistently post high-quality, original content in your blog that offers genuine value to your readers, you build a tangible sense of credibility and trustworthiness that can help you stand out.
All of this doesn't mean you shouldn't discuss special offers or how pricing sets you apart; this factor is often a point of decision for many patients. However, by highlighting every aspect of your orthodontic practice that is truly unique, you can give more prospects a reason to choose your orthodontic practice over the competition.
Ortho Sales Engine specializes in marketing solutions for orthodontists, combines more than 20 in-house services to create customized, repeatable marketing systems, and serves as a trusted partner to doctors and their teams. To learn more or schedule a free consultation, visit orthosalesengine.com.