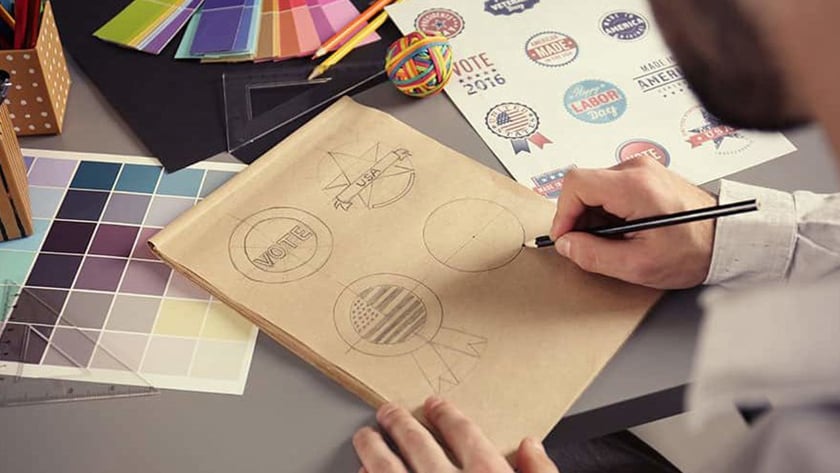 Creating the Perfect Logo for Your Orthodontic Practice
Think about all of the logos you see on a daily basis. Everything from fast food restaurant chains to retailers to car manufacturers utilize logos to establish their brand and set themselves apart from the competition. A logo says a lot about a brand and choosing a logo shouldn't be taken lightly. After all, your logo is at the forefront of your practice, which means that it has to stand out, yet be well-constructed, easily understood and memorable. Creating the perfect logo for your orthodontic practice takes a little planning and strategizing to ensure it's representing your brand effectively. Here are some ways to find the best logo to represent your brand.
Pick a Design Direction
First, you'll need to decide if your current logo simply needs updated or if you'd prefer to head in a new direction and redesign it completely. Think about how a redesign is going to affect other pieces of your practice. For instance, if you're going to use a different color scheme in your new logo, it will need to carry over to the rest of your practice. Your logo and other marketing collateral must mesh to form a cohesive brand.
Think about the products you see in a grocery store. When these products undergo a rebranding, it's carried through to every piece of their marketing plan. This helps limit consumer confusion with the brand. This should be the same with your practice. Think about all of the places you use your logo to decide which design direction you wish to take it.
The Right Look
The logo for your orthodontic practice should appeal to men and women, and unless your practice is specifically targeting younger patients, your logo should be refined and not juvenile in appearance. Other aspects to consider for your logo design include:
Font style

Other marketing collateral

Black and white options
The font for your logo should be clear and legible. Steer clear of script fonts as they tend to be difficult to read. Your logo should also work well with other pieces of your marketing plan, such as:
Business cards

Brochures

Website pages

Social media

channels

T-shirts and other giveaways
Your logo will need to fit seamlessly with your website and social presence to ensure you're forming a cohesive online brand. Your logo should also be attractive in black and white, since it may be used in a publication where your color options are limited.
Getting Your Patients Involved
A fun way to rebrand your logo can be asking your patients for help. It's an effective way to get your patients involved in the decision and get them excited for the change. Do a poll on Facebook for all of your followers to vote to pick the logo winner, or send a survey through email. This is also a great way to get the word out that your practice is undergoing an exciting change.
The Perfect Logo
As times change, so does design. What worked ten years ago has been phased out, and it's important to evolve your practice's look as well. Utilizing these best practices will help ensure you're getting the most out of your logo and that it's working for you. A bad logo can harm your marketing efforts, so be sure to pick the right direction for your practice and design something that will represent you perfectly.
Ortho Sales Engine specializes in marketing solutions for orthodontists, combines more than 20 in-house services to create customized, repeatable marketing systems, and serves as a trusted partner to doctors and their teams. To learn more or schedule a free consultation, visit orthosalesengine.com.